FULLY CONTROLLABLE FAN HEADERS
MSI motherboards let you manage speeds and temperatures for all your system and CPU fans, giving you full control to set up a cool & silent system. The fan headers are conveniently placed with the most popular CPU coolers in mind.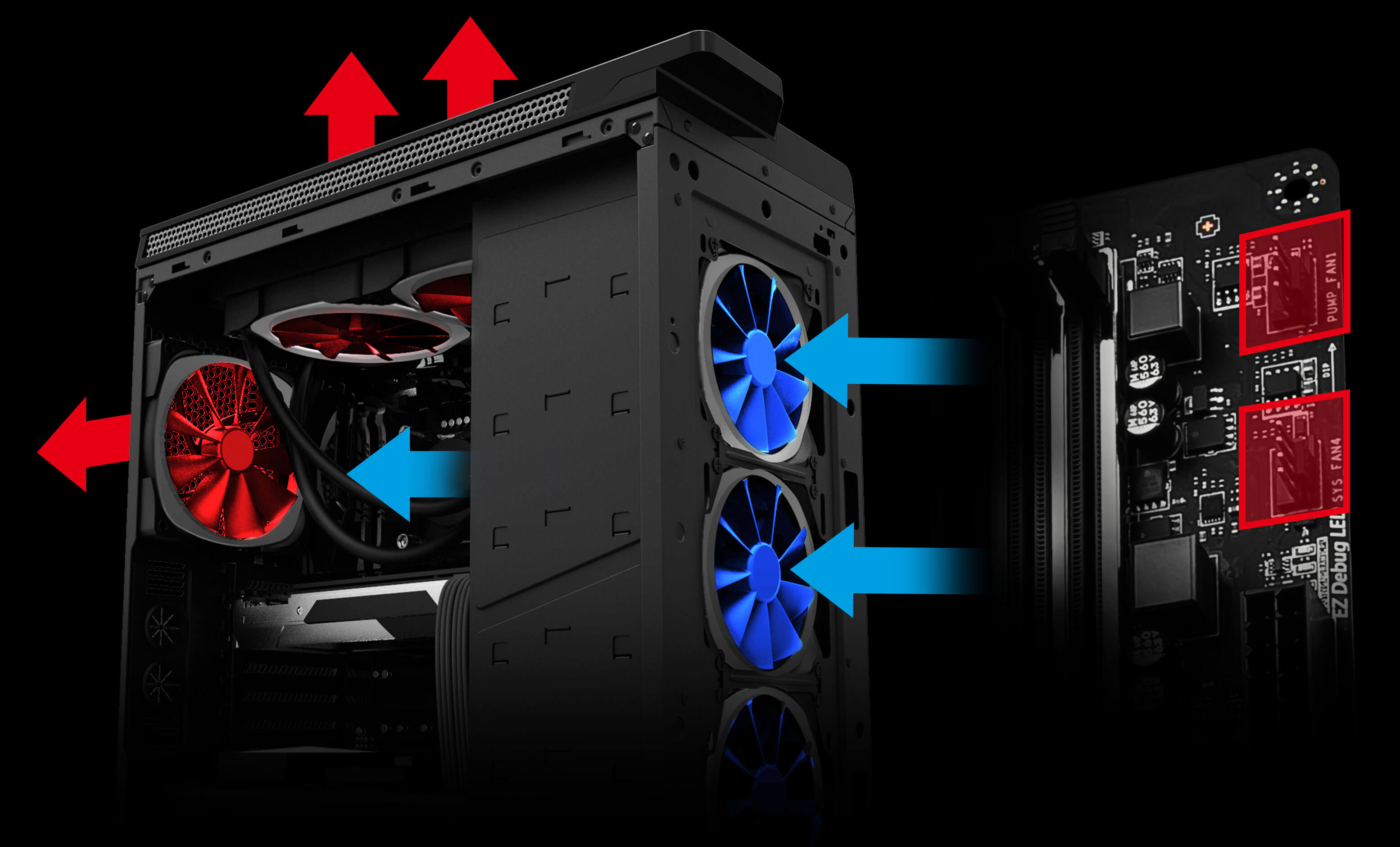 LOOKING COOL WHILE KEEPING COOL
High quality materials and smart fan optimizations contribute to cooling all essential components, which is key to making sure your system runs stable at the best performance during long gaming sessions.

AUTODETECT DC OR PWM MODE WITH HYSTERESIS
MSI fan headers automatically detect fans running in DC or PWM mode for optimal tuning of fan speeds and silence. Hysteresis also makes your fans spin up fluently to make sure your system stays silent, no matter what.
OTHERS:
‧Spiking fan speeds
‧Annoying sound levels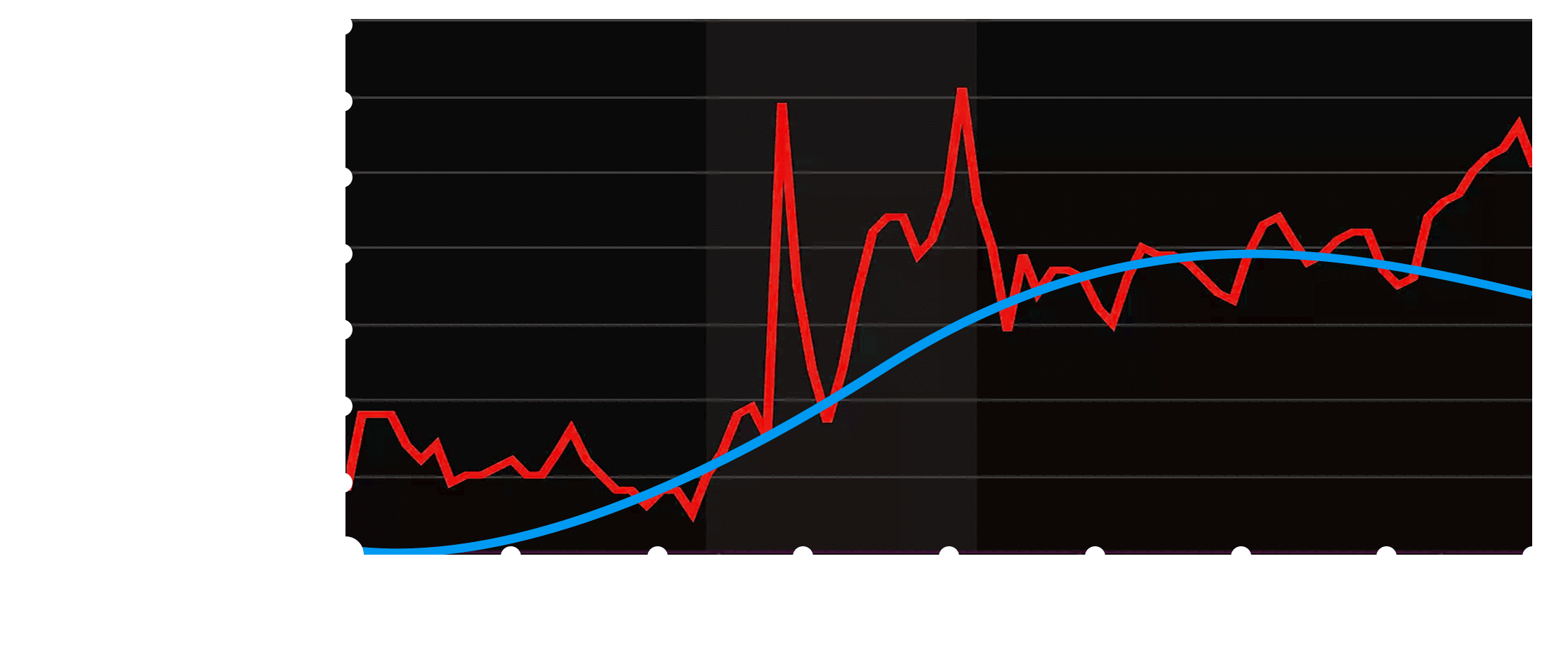 * This feature may vary according to your platform and model
MSI:
‧Smooth fan speeds
‧Smooth sound levels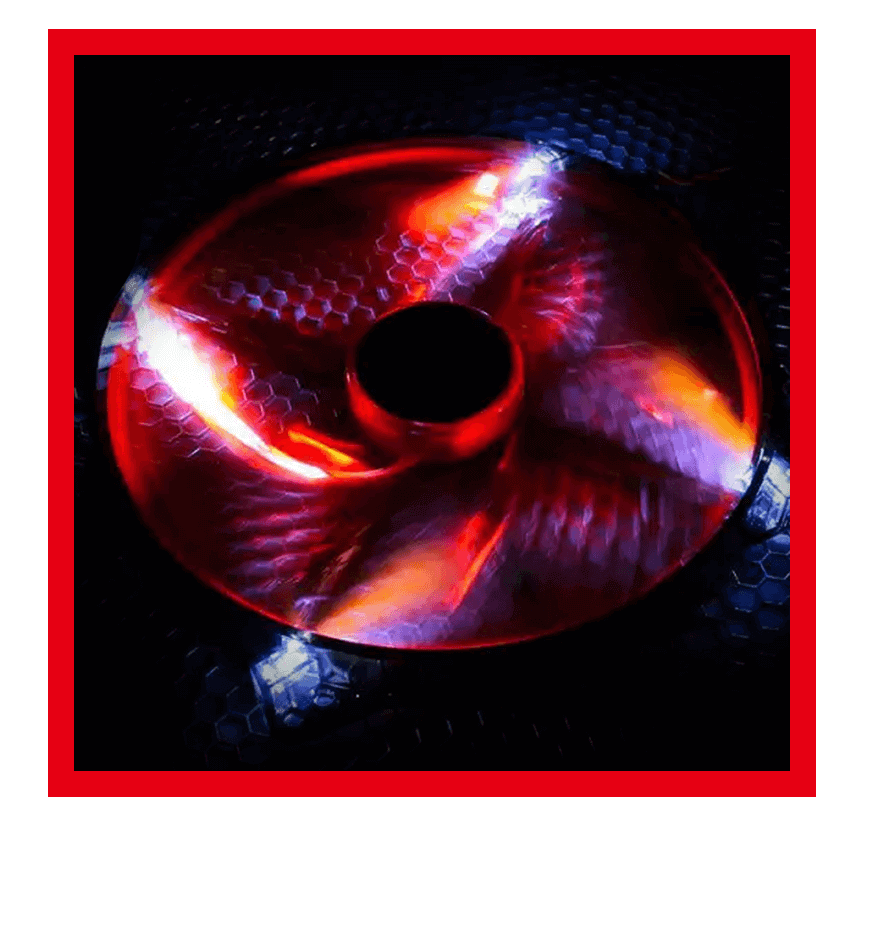 TOTAL CONTROL IN BIOS AND SOFTWARE
Total Fan Control allows you to take control of your fans and check your primary system characteristics in a simplified graphical interface. You can also set up to 4 temperature targets for CPU and motherboard, which will adjust the fan speeds automatically.

OPTIMIZED FOR WATER COOLING
Designed to support the most popular All-In-One & custom water cooling solutions on the market. A dedicated water pump PIN header supports up to 2 amp, giving you full control of the water pump speed. A clearly marked 'keep-out-zone' allows for easy and safe installation and a perfect fit.
WATERPUMP HEADER
• Up to 2A supported
• Speed control from BIOS and OS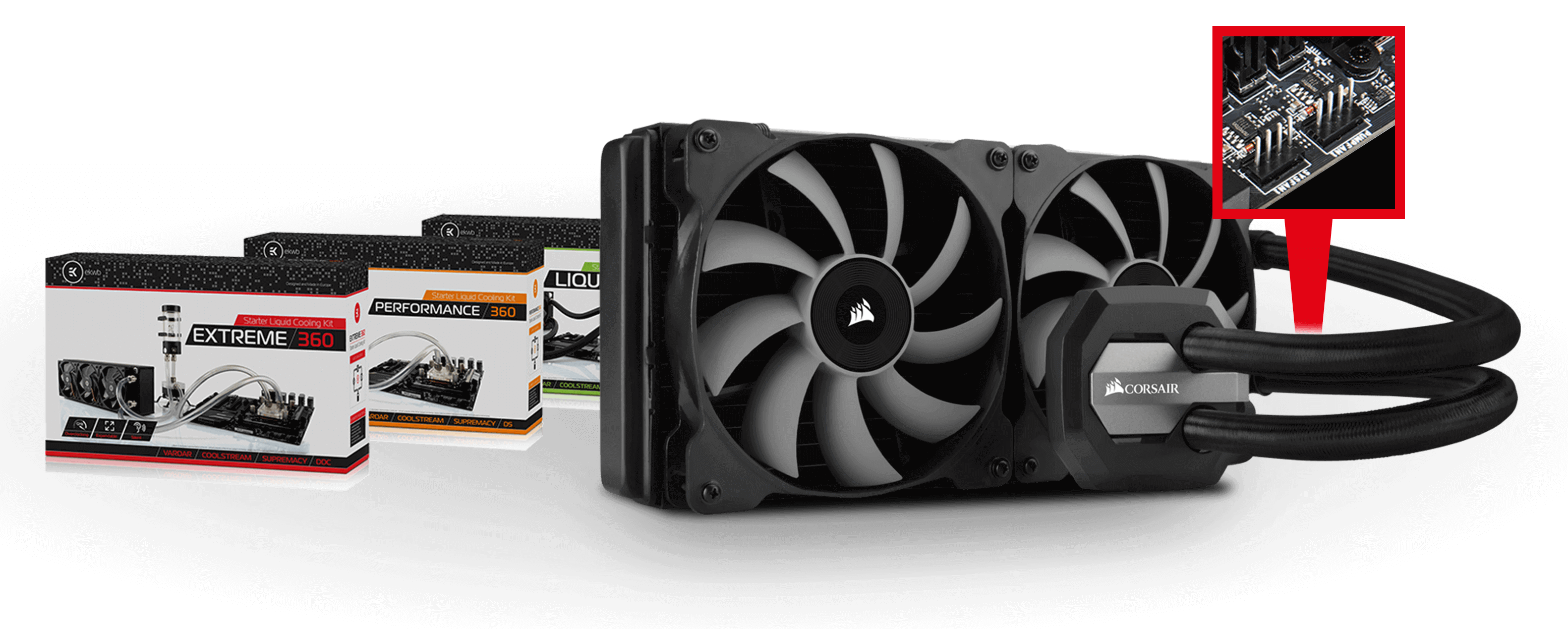 TURBO M.2
Enjoy a blazing fast system boot up and insanely quick loading of applications and games with MSI motherboards. Delivering speeds up to 32Gb/s per device using Gen3 x4, Turbo M.2 is over 5 times faster than a regular SATA III connection!

ULTRA-FAST PERFORMANCE, GREAT GAMING EXPERIENCE
All of the next gen storage connectors support NVMe, the fastest storage standard in the world. Simply put, MSI GAMING motherboards offer the best of the best in storage options & performance. Instantly load your favorite games and always be the first on the battlefield with MSI.

GET READY TO BE OVERWHELMED BY THE REALMS OF VR
From the start of Virtual Reality, MSI has been deeply involved in making VR Ready hardware in each of its product lines. Whether it's a feature-rich motherboard, a framerate boosting graphics card or a blazing fast complete gaming system, a huge set of VR-supporting features awaits you.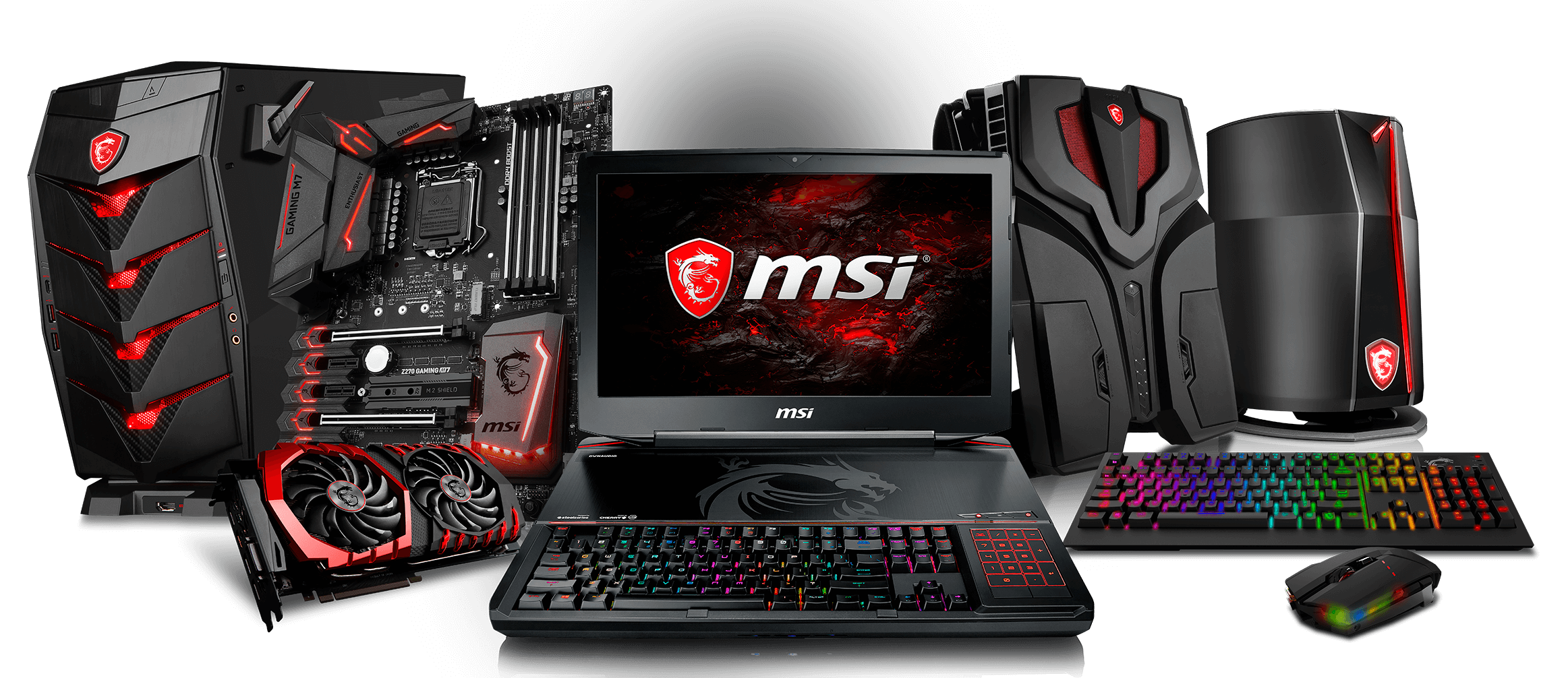 OPTIMIZED FOR THE BEST VR BRANDS
Want the best of the best VR experience without any compromise? MSI motherboards offer everything you need when exploring the possibilities of VR. By closely working with the industries' leading VR vendors, we make sure you get the best possible gaming experience when choosing Virtual Reality.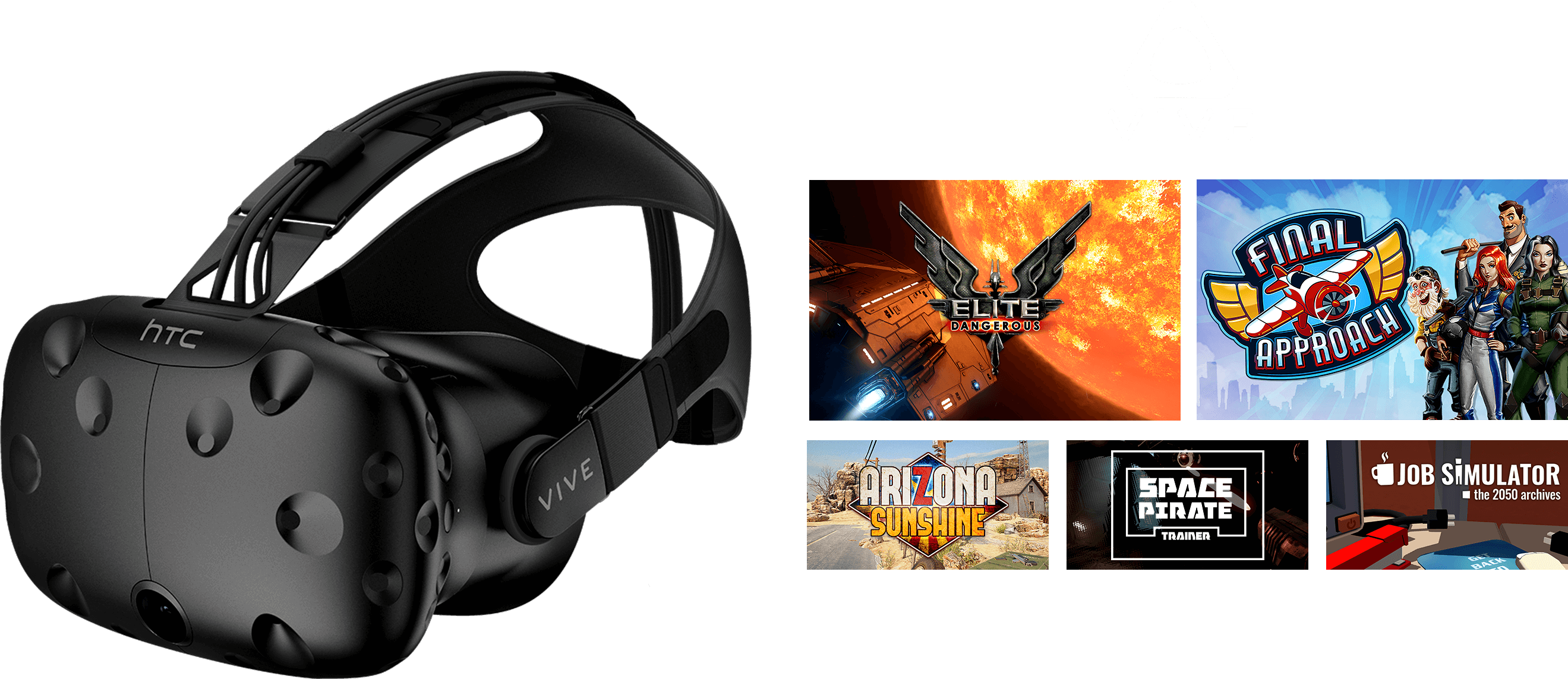 STRAIGHT INTO THE ACTION WITH ONE CLICK TO VR
Both hard- and software need to be in tune for a smooth VR experience. One Click to VR makes it very fast and easy to get primed for VR. A single click sets all your key components to their highest performance and makes sure other software applications won't impact your virtual adventure. Click here to learn more about MSI VR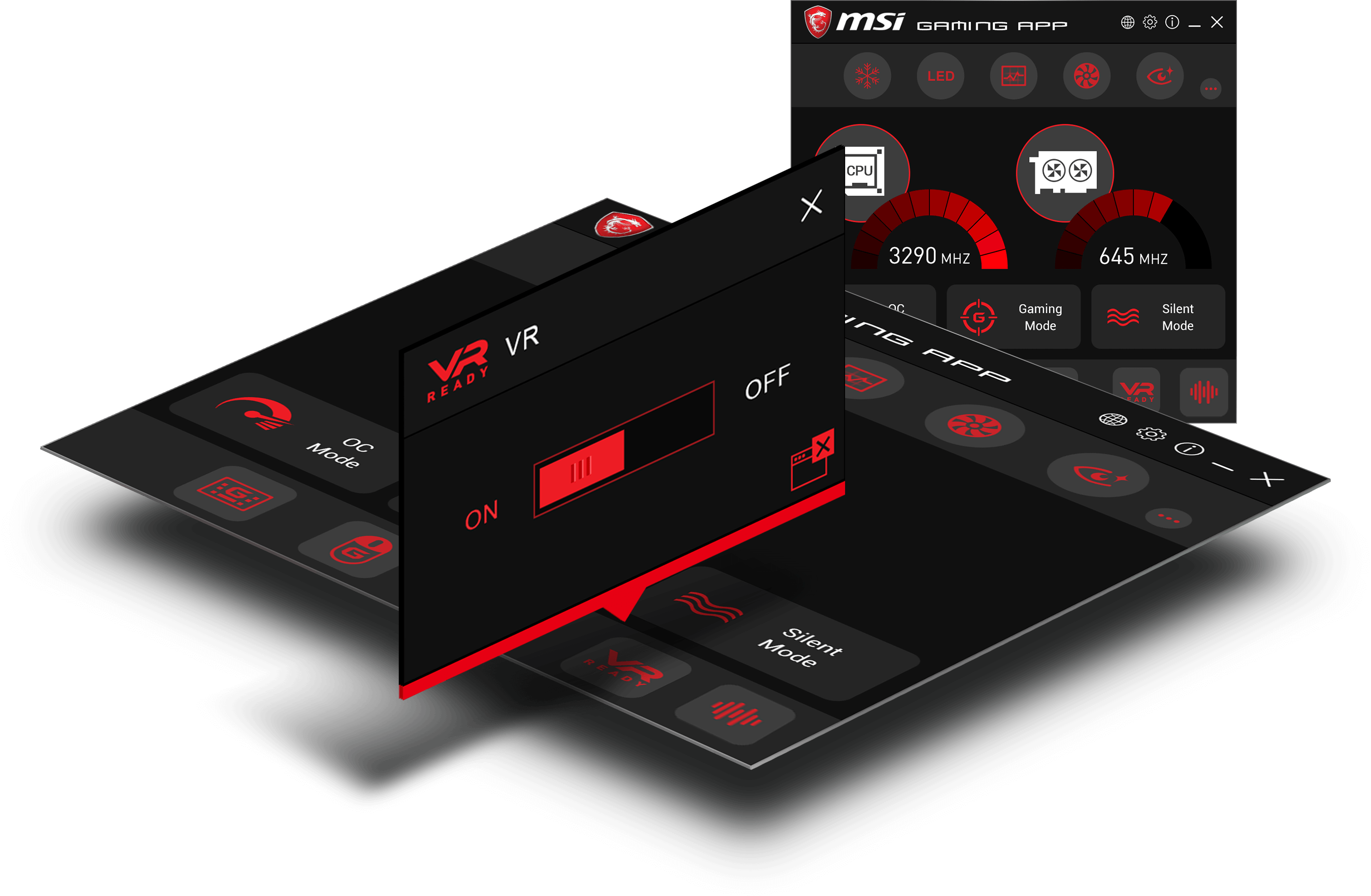 AMPLIFY YOUR GAME WITH AUDIO BOOST
Built on years of experience in building motherboards dedicated to giving gamers true Hi-Fi sound. Audio Boost has developed into a high quality audio unit, offering a clear advantage over your opponents when gaming. Locate your enemies with your eyes closed using Audio Boost.

ENHANCED STABILITY WITH OPTIMIZED MEMORY LAYOUT
Optimized traces and a fully isolated memory circuitry ensures perfect stability and performance, so you never have to worry about your system crashing during games.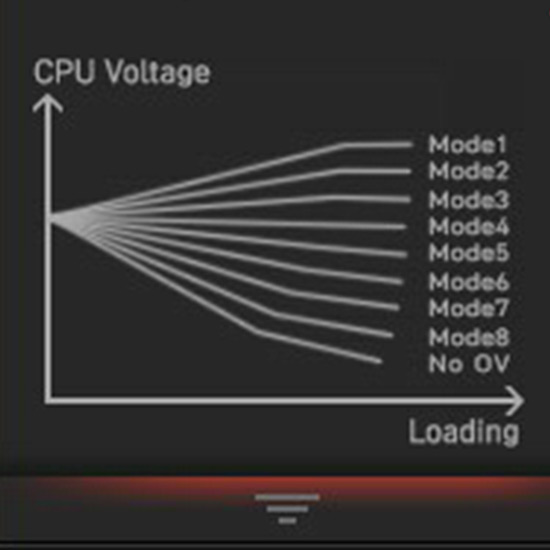 LOAD-LINE
CALIBRATION
What you set, is what you get. LLC makes sure your CPU voltage remains 100% stable under any load. This greatly improves stability when demanding more CPU performance.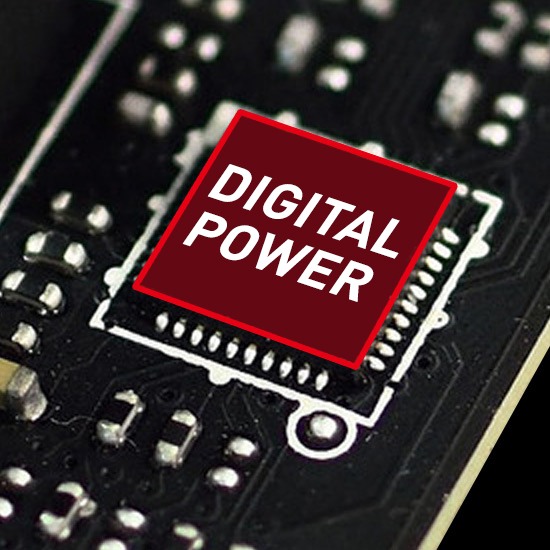 DIGITALL
POWER DESIGN
A fully digital power design allows for faster and undistorted current delivery to the CPU at pin-point precision. Creating the perfect conditions for CPU overclocking.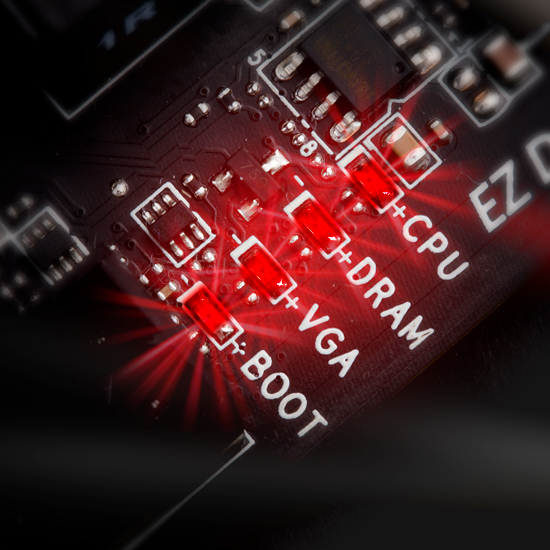 EZ DEBUG
LED
Run into trouble? Onboard LEDs for key components will indicate the source of the problem so you know exactly where to look to get up and running again.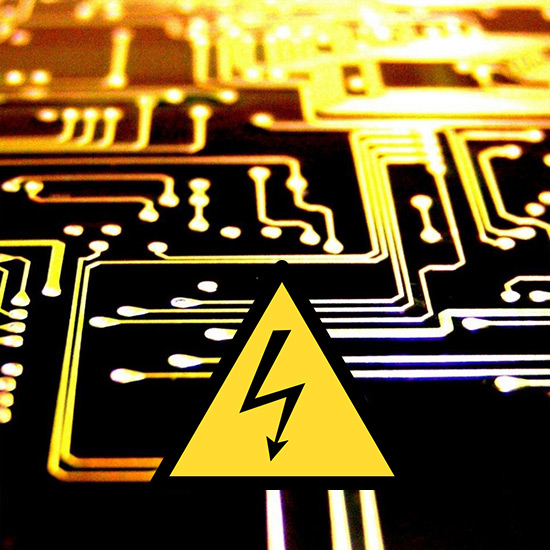 OVERVOLTAGE
PROTECTION
Prevents potential short-circuit damage to the CPU and other critical components.