GEFORCE GTX IS PC GAMING
Get Game Ready with GeForce GTX-Powered Gaming PCs.
This is the ultimate gaming experience, fueled by the fastest performance, most advanced gaming technologies, and best gaming ecosystem.
PERFORMANCE
GeForce GTX 10-Series GPUs give you up to 3X the performance of previous-generation GPUs. They're built with ultra-fast FinFET, the latest high-bandwidth memory technologies, and support for DirectX 12 features to deliver the fastest, smoothest gaming notebook experiences.
NVIDIA'S LATEST GEFORCE® GTX 1060 GPU
IS READY TO AMAZE YOU ON MSI GAMING NOTEBOOKS
MSI is the world's 1st gaming notebook to have this latest NVIDIA next gen. GPU solution onboard. Performance of NVIDIA's next generation GeForce® GTX 1060 GPU is expected to improve more than 40% than GeForce® GTX 900M Series. With the innovative Cooler Boost cooling solution and MSI's special gaming features catered for gamers, the NVIDIA's latest GeForce® GTX 1060 GPU shall be able to release its full performance completely on MSI gaming laptops. By offering "one click to VR" solution and a totally immersive and smooth gaming experiences, the new MSI gaming laptops is going to shatter desktop performance cliché and amaze gamers with refreshing point of views on MSI gaming laptops.
EMBRACE THE ENTHUSIAST LEVEL VIRTUAL
GET VR READY WITH MSI GAMING
The perfect combination of MSI gaming laptops and Nvidia next gen. graphics (GeForce® GTX 1080 / GTX 1070 / GTX 1060) shall bring you the enthusiast level of VR experience. Certified by both Nvidia and VIVE, MSI is the 1st VR ready gaming laptop brand. We provide an exceptionally smooth, powerful mobile platform for ultimate VR games. Perfect for you to immerse in the amazing artificial world and explore new ways of gaming.
IPS LEVEL, TRUE-TO-LIFE VIEWING EXPERIENCE
IPS level display with higher gamut of 72% NTSC color range takes image clarity to a whole new level with higher pixel resolution. Images are amazingly 40% more sharp and vivid in contrast level and 20% clearer in brightness level compared with those on regular TN panels. Hence, images are more vivid even from left and right side of the viewing angle. When you're playing games, you will have breathtaking and brilliantly true-to-life viewing experience.
*This feature may vary by SKU and country.
TRUE COLOR TECHNOLOGY
MSI True Color Technology guarantees that each panel in a MSI notebook comes with the finest precision in color. After examination and an extensive factory calibration process by the MSI True Color Technology, the panel quality will be more accurate, close to 100% sRGB. Hence, each color is delivered with the highest standard precision in detail, guaranteeing excellent color fidelity for many use applications. MSI has partnered with Portrait Displays, Inc. in developing a level of accuracy for display technology that sets a new standard. Trusting that the displays colors naturally represent the content is MSI's objective.
TRUE COLOR PROFILE
Vision and sound are the most important two factors in this field. You now get to see clearer than your enemies to always get one step ahead of the rest. Besides Gaming Mode, True Color Technology also offers prefect color accuracy for 5 more scenarios. Work or play, you can easily switch to the mode that best suits your eyes. The profile sharing feature permits you to share your True Color settings to other users anywhere.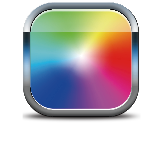 LATEST 6TH GENERATION INTEL® CORE™ i7 PROCESSORS
Skylake is codename of the brand new 14nm micro-architecture of Intel's latest 6th generation processors. The Skylake platform requires lower power consumption but delivers better performance than before. CPU performance of Core i7-6700HQ is 20% faster than i7-4720HQ under average usage.
*This specification may vary by model.

DYNAMIC TEMPERATURE / PERFORMANCE BALANCING
The exclusive MSI "SHIFT" technology pushes system to the extreme while minimizing noise and temperature. Switch between different profiles either push your system to the extreme or in the pursuit of longer battery life. Easily activate it by pressing the FN + F7 hotkey combo, or via the Dragon Gaming Center.

Keep lower power consumption for normal computing works, such as office works or video live demos

When in need of a quiet environment, comfort mode is your perfect choice. It sets the system to a balanced, stable status, but still keeps dynamic and high performance. (AC mode only)

Switch between different power schemes while maintaining higher system performance and fan speed or select battery mode for longer battery life.
PCI-E GEN3x 4 SSD – ULTRA SPEED STORAGE
Get in the game before everyone else with the latest PCI-E Gen 3.0 x4 bandwidth utilizing NVMe technology on single M.2 SSD. Harness the full performance potential of the Gen 3.0 SSD through the optimization of the hardware and software outputting extreme read speeds up to 2200MB/s, 5x faster than SATA3 SSD's.

*This specification may vary by model.
LATEST ARCHITECTURE DDR4-2133 MEMORY SUPPORT

Get the best possible performance out of your notebook with support of the advanced DDR4-2133 memory, achieving over 32GB/s in reading speed and 36GB/s in writing. With over 40% faster performance than previous generations DDR3-1600, DDR4-2133 is the new laptop standard to take your extreme gaming experience to the next level.
COOLER BOOST 4
ENHANCED COOLING DESIGN FOR HIGHER POWER GAMING
Heat is the most original element on earth. It's pure physics that more energy will generate more heat. Cooling is therefore a knotty task to tackle with. MSI exclusive Cooler Boost 4 technology creates dual thermal modules internally by allocating dedicated heat pipes for GPU and CPU. One click on the fan boost button, a total of 6 heat pipes and dual fans actively and effectively push heat out of the system, making the cooling design the highest level of its kind.*The fan boost button is available only on certain models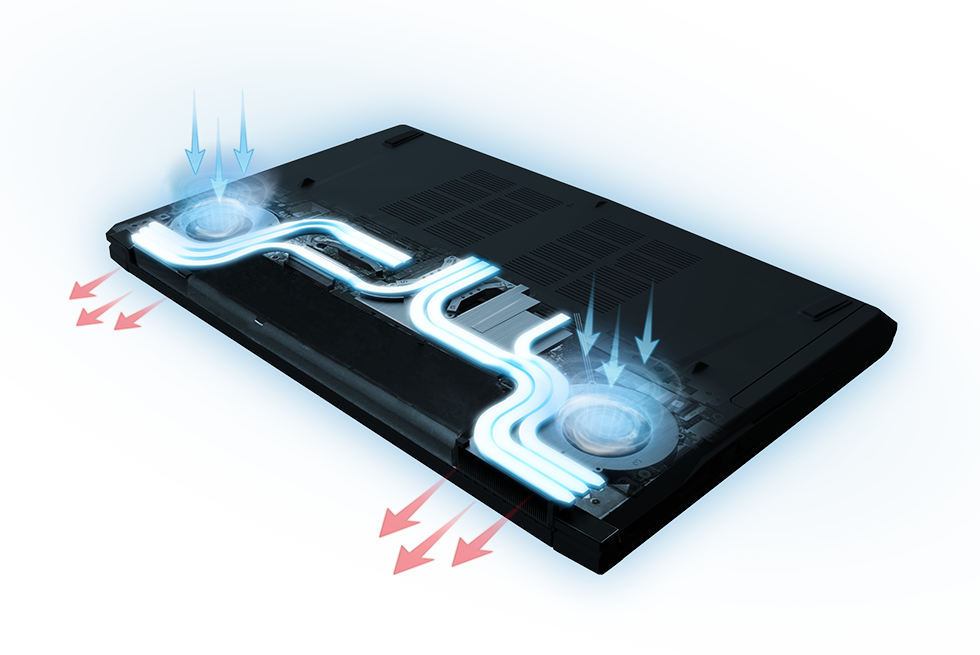 NAHIMIC AUDIO ENHANCER
Nahimic audio software offers high definition sound technology which boosts the audio and voice performance of your gaming computer. Enjoy an immersive virtual 7.1 sound over your standard stereo equipment.

IMMERSIVE GAMING WITH TOP-NOTCH AUDITORY SENSATION
To satisfy consumers' desire to experience high quality sound effects, MSI partners with top audio brand Dynaudio, which has a devoted aspiration for "Authentic Fidelity" to meet this demanding standard and whose loudspeaker systems are often applied by German cars. It equips the MSI G-Series notebooks with top-notch audio features, creating a realistic sound and immersive effects. The Dynaudio speakers boost power amplitude 50% more than the previous generation, meaning a volume increase over 10dBA. All high quality stereo source is transformed into true-to-life, multi-channel sound. No need to purchase extra speakers, wires or speaker stands to appreciate room-filling sound.


AUDIO BOOST 2 WITH 3 INDEPENDENT AMP
By utilizing dedicated headset amplifiers, an isolated audio board and gold-plated audio jacks, Audio Boost 2 delivers the most advanced listening experience of any gaming notebook. Audio performance is improved by an average of 30%, calculation based on measurable parameters in traditional audio solutions.Audio Boost 2 provides gamers a more detailed aural picture of their surroundings, helping in-game, while also minimizing distortion and providing a powerful amplifier which has no trouble powering even the most demanding gaming headsets. Gold-plated jacks will give you less noise interference and ensure the long-term durability of the jack.

MULTI-TASK WITH UP TO 3 MONITORS

Expand the vision for extreme gaming experience. MSI innovative Matrix Display supports up to 2 external displays simultaneously through 1x HDMI port* and 1x Mini DisplayPort 1.2. Multi-task is made possible even during competitive gameplays. Connect the laptop to HDTV display, Matrix Display supports 4K output with a resolution up to 3840 x 2160. MSI Matrix Display technology creates an ideal environment for extreme gaming experience and pleasant multimedia entertainment.
*GT Series/ GE Raider series : HDMI 4K@60Hz
*GE / GP / GL / GF / GV Series : HDMI 4K@30Hz
TRUE COLOR 2.0
THE NEXT-TO-PERFECT COLOR PRESENTATION
Nothing is perfect, but closing in on perfection is as close as it gets. MSI True Color Technology, partnered with Portrait Displays, Inc. spawned a new height for the display technology. Each panel will undergo thorough examinations and an extensive factory calibration process so that each color is presented with the utmost precision in details, guaranteeing exceptional color fidelity of close to 100% sRGB. The 2.0 version offers better accuracy and compatibility, as well as intuitive user-friendly functions.

ONLY EVERYTHING IN 3D!
TriDef VR enables gamer to play their favorite games in 3D on your HMD(head mounted display). DirectX 9,10 and 11 games have been pre-configured to generate an optimal 3D experience using GenMe's industry leading 2D-to-3D conversion technology. TriDef VR allows users to tweak their HMD to provide optimal user experience. It is compatible with both Oculus Rift and HTC Vive. It also offers an unique head tracked, hands-free user interface to allow users to launch games at will while wearing HMD.
Most importantly, MSI offers a 3-month free license to let gamers to fully benefit from the TriDef and get more from their VR.
STEELSERIES ENGINE 3 (SSE3) – TARGET, POSITION, AIM AND FIRE
During gameplay, SteelSeries Engines 3 serves as your firearm. With SSE3, you get to suit up your weapon with cool look by lightening it up with multiple backlit colors, transform your keyboard into a high technology firearm by setting up several keys into one key command and cloud syncing all SteelSeries gears together.



THE REAL DEAL: A KEYBOARD ALL GAMERS DESIRE FOR
Every hardware detail of this keyboard is calculated and especially designed for professional gamers' needs. The keyboard has ergonomically-designed keys with 1.9mm of key travel for better responsive and tactile feedback, optimum WASD zone and support of anti-ghosting capability for up to 45 keys. Mechanical-level Shielding solution makes the gaming notebook keyboard the most solid ever. All these gaming features are all designed for gamers to gain full command over gaming missions.



SILVER LINING PRINT
See more and do more in the night with high-grade silver lining printed keys on the SteelSeries single color backlighting keyboard and enjoy longer lasting keys worry free of long-term wear and tear.
KILLER™ GAMING LAN – PROTECTING YOUR PING
In the gaming battlefield, speed defines the winner. Stop losing games to lag with Killer Gaming Lan. The advanced stream detect 2.0 of the upgraded Killer E2400 chipset protects networking traffic and prevents lag spikes through controlling and managing up to 6 priority levels. You can game without fear and play at your best while tracking your speeds with the easy-to-use Killer Networking Manager.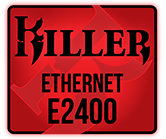 KILLER SHIELD – SMOOTHER GAMEPLAY
One more protection for smoother uploads and download processes. Less pin rate floating reassures more fluent gameplays.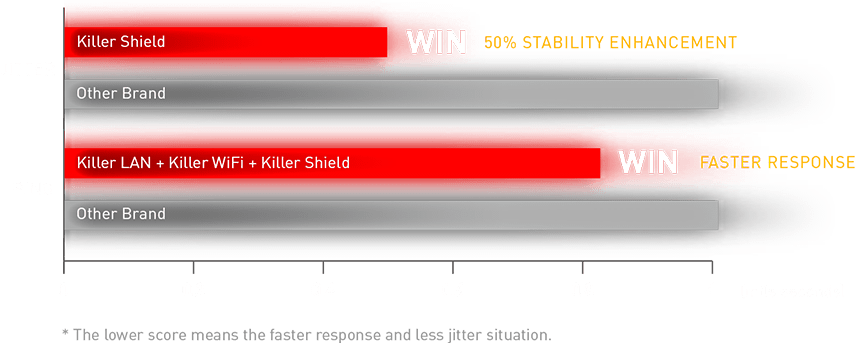 XSPLIT GAMECASTER VERSION 2.9
STREAMING YOUR GAMING TALENTS TO THE WORLD
MSI offers 1 year premium license of XSplit Gamecaster for free. Gamers can now get super professional live streams going by blending into the background. Broadcast your gameplay videos live to Twitch, YouTube, UStream and etc. in just 3 steps. You may login easily with your social network accounts and edit gameplay videos directly on this app. It's simple, easy to use and ideal for sharing your gameplay with friends, family or the world – or for capturing those perfect gaming moments, just for the heck of it.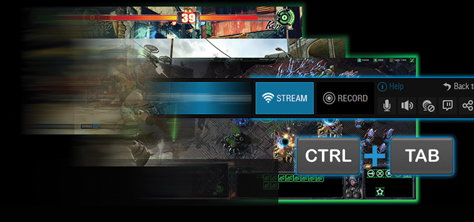 STREAMING
Use XSplit Gamecaster to stream all of your gaming activities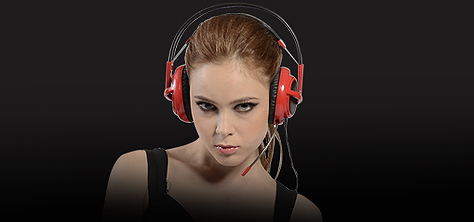 WEBCAM & CHROMA KEY
Add a webcam and show your game face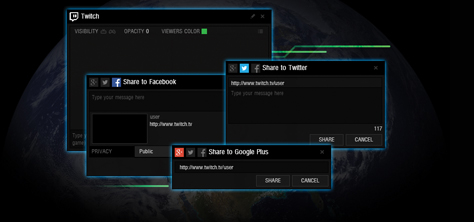 SHARE YOUR BROADCAST
Share your broadcast and conquer the world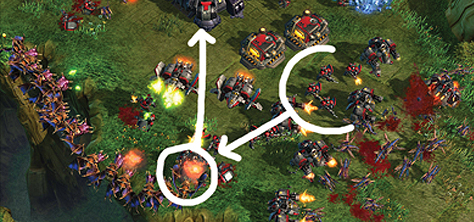 REALTIME NOTES
Draw attention whilst casting with in-game annotations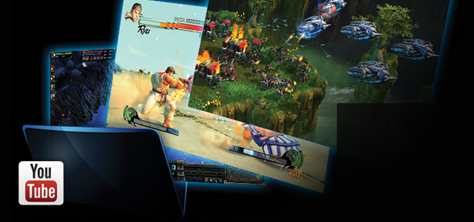 RECORD & UPLOAD
Organize and upload your greatest gaming moments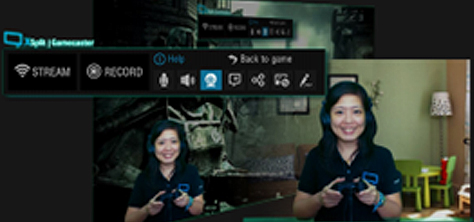 TRIDEF SMARTCAM INTEGRATION
Revolutionary background removal without the need of a green screen.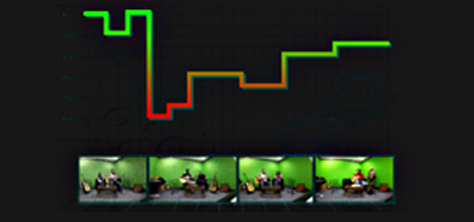 ADAPTIVE BITRATE TECHNOLOGY
Automatically adjusts your bitrate to minimize connection drops so you can enjoy uninterrupted streaming.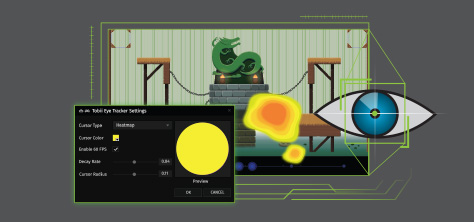 TOBII EYETRACKING INTEGRATION
Visual representation of your eyes' movements on the live stream let viewers know your focus and priority in game.