POPULAR DESIGN NOW COMES IN COLORS
Per-Key 

R

G

B

 Backlight Version

Red Backlight Version
REDEFINING WHAT'S POSSIBLE
Latest 10th Gen. Intel® Core™ i7-10875H processor powers up with up to 40% performance gains over the previous generation. Higher single core frequency is better for gaming experience.
8 Cores
Up to5.0 GHzSingle core Turbo
Up to40% Performance boost *
* Performance compared to i7-9750H. Specs varies by model.
GET SUPER POWERS. RTX. IT'S ON.
NVIDIA GEFORCE® RTX SUPER™ SERIES GRAPHICS
The new GeForce® RTX SUPER™ Series has more cores and higher clocks for SUPER fast performance compared to previous-gen GPUs. See your games come to life with SUPER-fast ray tracing; delivers physically accurate shadows, reflections, and lighting. Tap into Tensor Cores for SUPER-powerful AI-processing. Advanced memory, performance boosts, and processing technologies make these GPUs the perfect weapon for hardcore gamers. Get your SUPER powers.
PER-KEY RGB GAMING KEYBOARD BY STEELSERIES
TAILOR YOUR KEYBOARD
Customize each key to your liking and receive real-time in-game status through keyboard lighting, or even watch the lights dance to your favorite tune!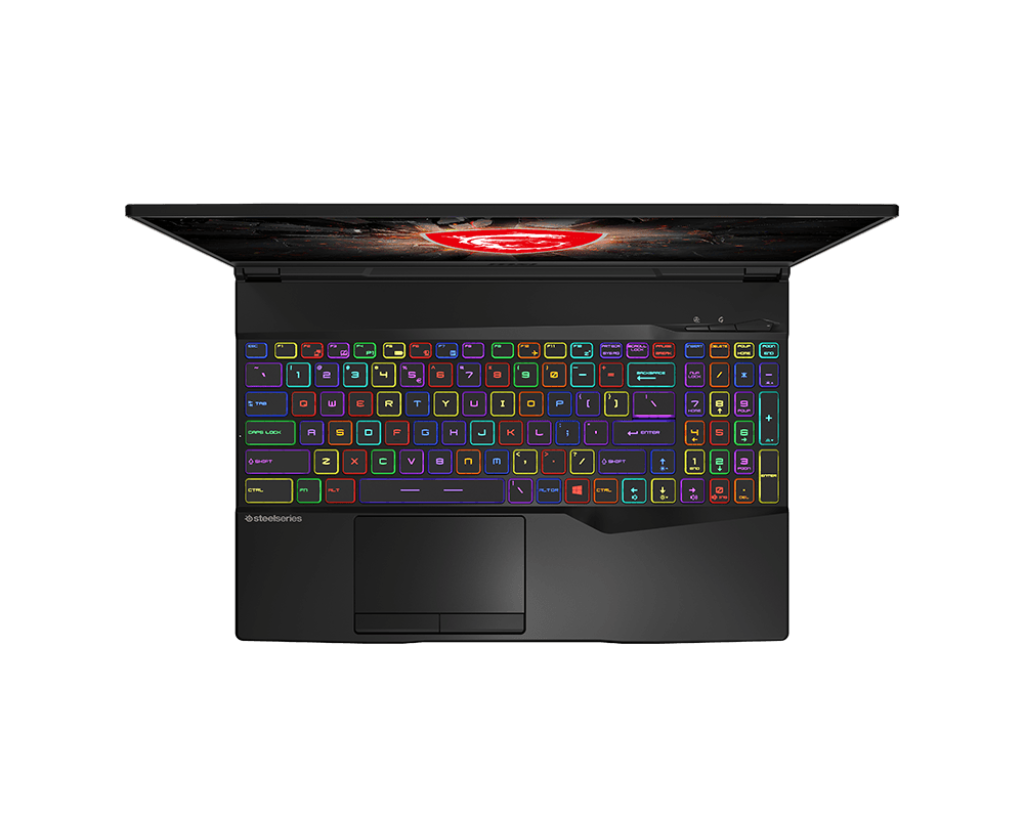 144HZ IPS-LEVEL THIN-BEZEL GAMING DISPLAY
UNPRECEDENTED SPEED AND CLARITY
The fastest gaming display brings you the most vibrant visuals so you never miss a beat.