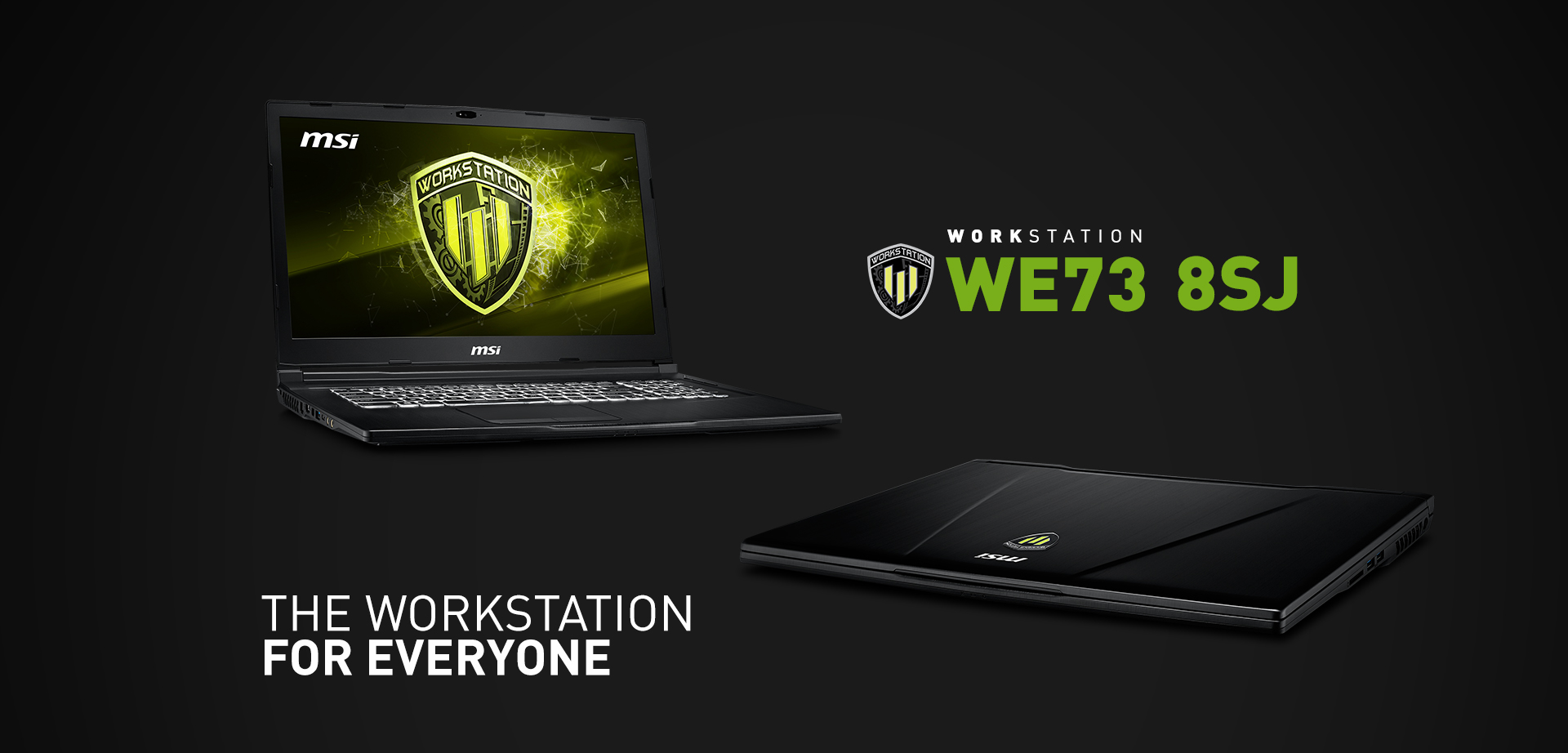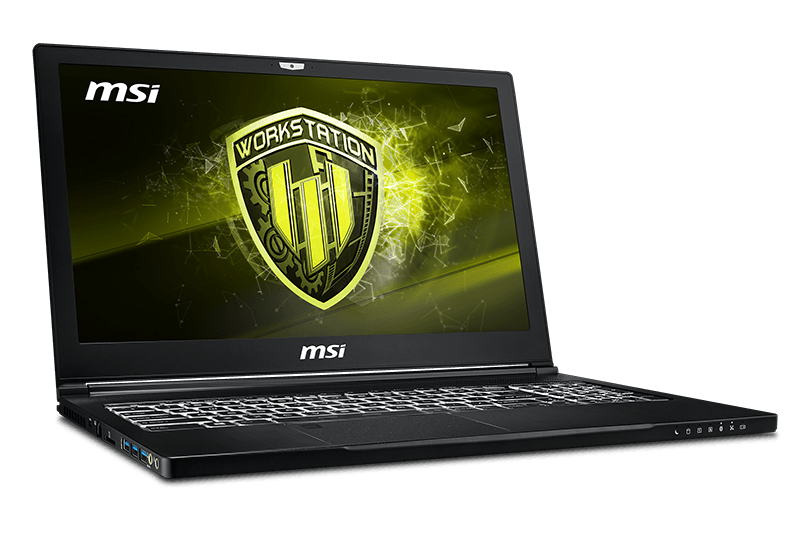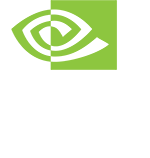 2018 MOBILE QUADRO WORKSTATION
Latest generation of mobile Quadro graphics for most graphics processing power demanding tasks in pro design
Unprecedented mobile workstation experience best for next-generation VR aspirations
Best-in-class MSI Cooler Boost thermal engineering ensures desktop-grade stability – fully tested in 24/7 uninterrupted simulations
Classic MSI mobile workstation aesthetics – Fast, sleek, sheer designing pleasure
Extensive configurations and scalability empower your successful multi-million dollar project deliverable
ISV CERTIFIED MOBILE WORKSTATION
MSI workstations are ISV Certified. Officially recognized by major ISVs such as AutoDesk, Dassault Systems,Adobe, and more, this certification ensures your most critical applications will run reliably on the MSI Mobile Workstation, providing optimal performance and high quality user experience.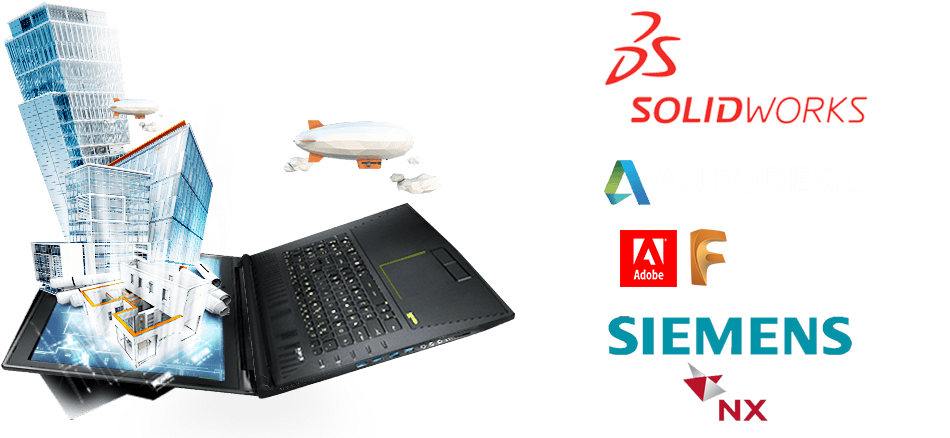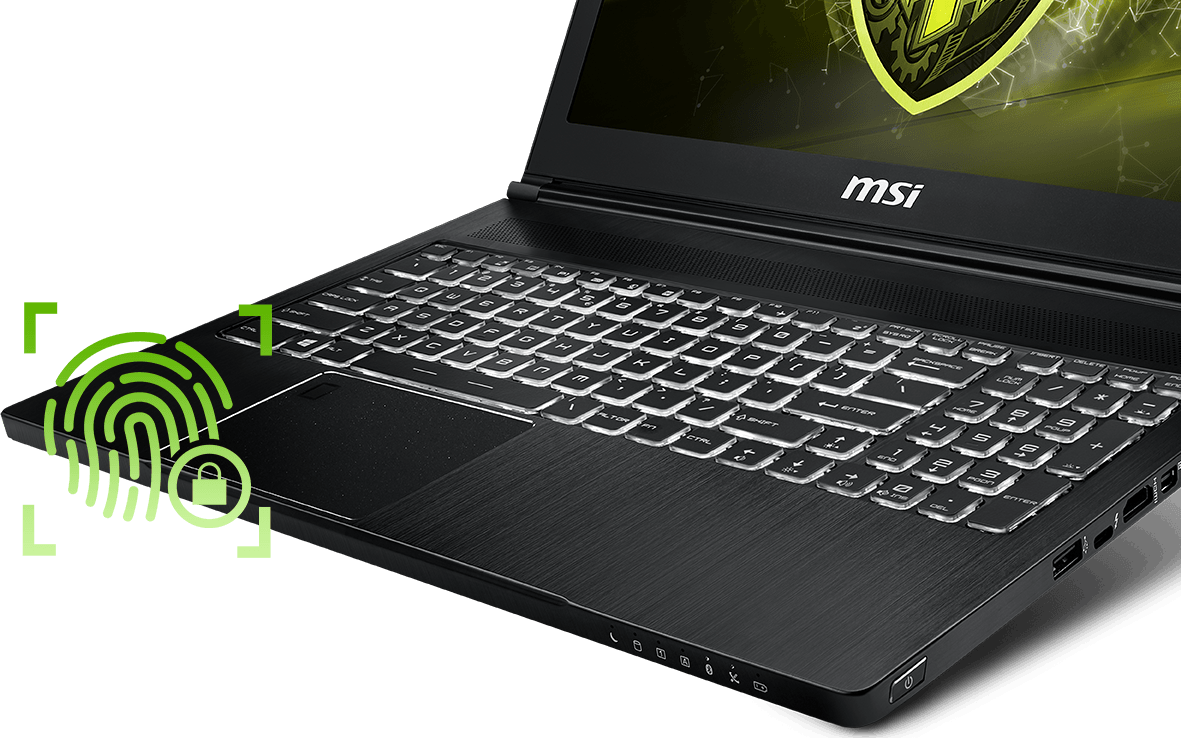 Enterprise-grade security for high-end,
high-budget projects
An innovative and exclusive feature of WS63 is the touchpad with finger print lock. The biometric security is an advanced level of ensuring data security and thus providing the users with absolute confidence regarding their valuable work and other files are always protected.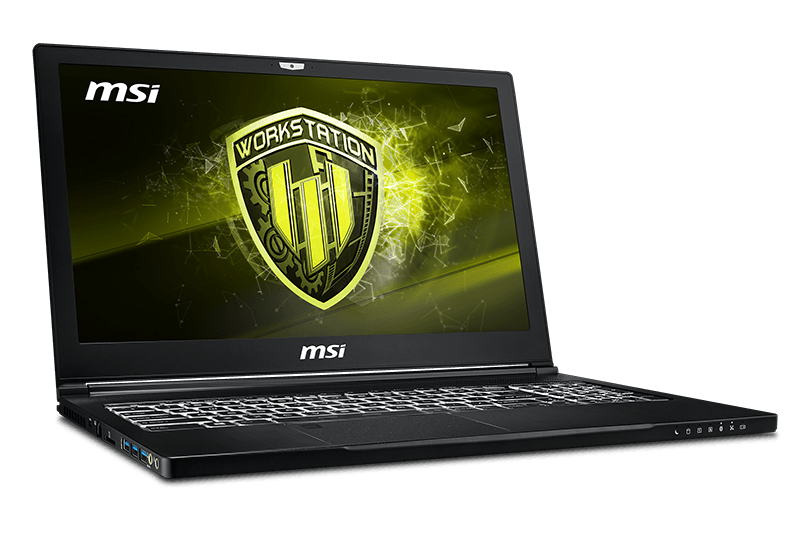 MULTI-TASK WITH UP TO 3 MONITORS
Expand the vision for extreme visual experience. MSI innovative Matrix Display supports up to 2 external displays simultaneously through 1x HDMI port* and 1x Mini DisplayPort 1.2. Multi-task is made possible even during competitive gameplays. Connect the laptop to HDTV display, Matrix Display supports 4K output with a resolution up to 3840 x 2160. MSI Matrix Display technology creates an ideal environment for extreme visual experience and pleasant multimedia entertainment.
DDR4-2666 MEMORY – HIGHER BANDWIDTH FOR HIGHER WORKLOAD
Get the best possible performance out of your notebook with support of the advanced DDR4-2666 memory. With over 40% faster performance than previous gen DDR3, and up to 10% faster than DDR4-2400, it is the new laptop standard to take your extreme gaming experience to the next level.*Optional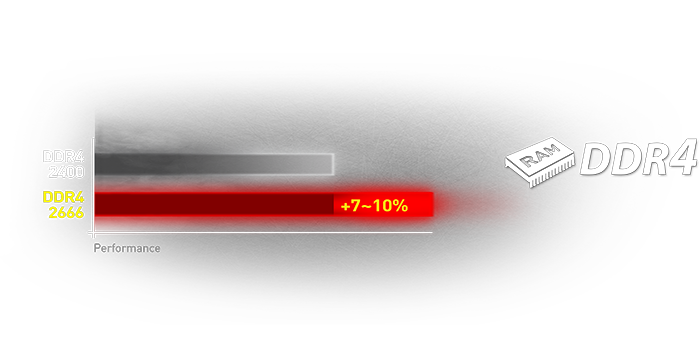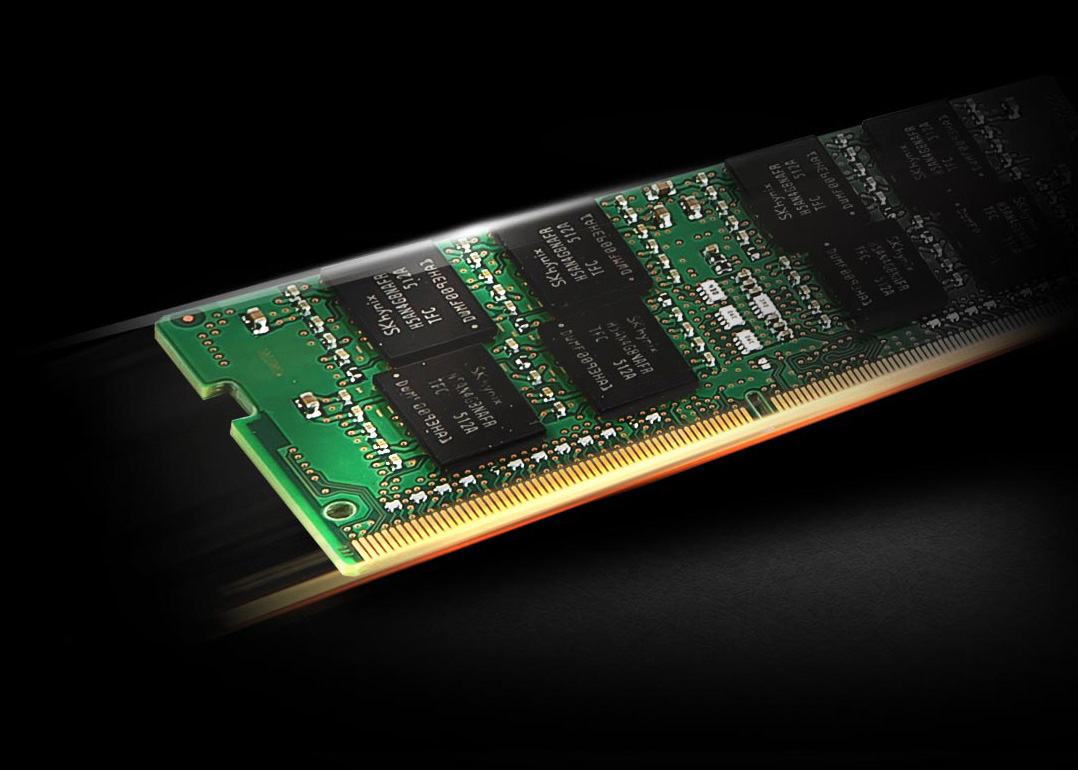 REVOLUTIONARY COOLING MODULE FOR ENTHUSIASTIC GAMING
The latest MSI Cooler Boost 5 excels as a dual thermal modules, adopting dual Whirlwind Blade fans with 7 heat pipes and well-endowed 4 airflows in the revolutionary cooling module. It ends up intensively and efficiently driving exhaust heat out of the system, raising the cooling technology to the highest level of its kind. Especially designed for generating greater performance and lower temperature.