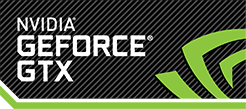 THE ULTIMATE PC GAMING PLATFORM
Get Game Ready with GeForce GTX.
GeForce GTX graphics cards are the most advanced ever created. Discover unprecedented performance, power efficiency, and next-generation gaming experiences.
VR READY
Discover next-generation VR performance, the lowest latency, and plug-and-play compatibility with leading headsets—driven by NVIDIA VRWorks technologies. VR audio, physics, and haptics let you hear and feel every moment.
THE LATEST GAMING TECHNOLOGIES
Pascal is built to meet the demands of next generation displays, including VR, ultra-high-resolution, and multiple monitors. It features NVIDIA GameWorks technologies for extremely smooth gameplay and cinematic experiences. Plus, it includes revolutionary new 360-degree image capture.
PERFORMANCE
Pascal-powered graphics cards give you superior performance and power efficiency, built using ultra-fast FinFET and supporting DirectX 12 features to deliver the fastest, smoothest, most power-efficient gaming experiences.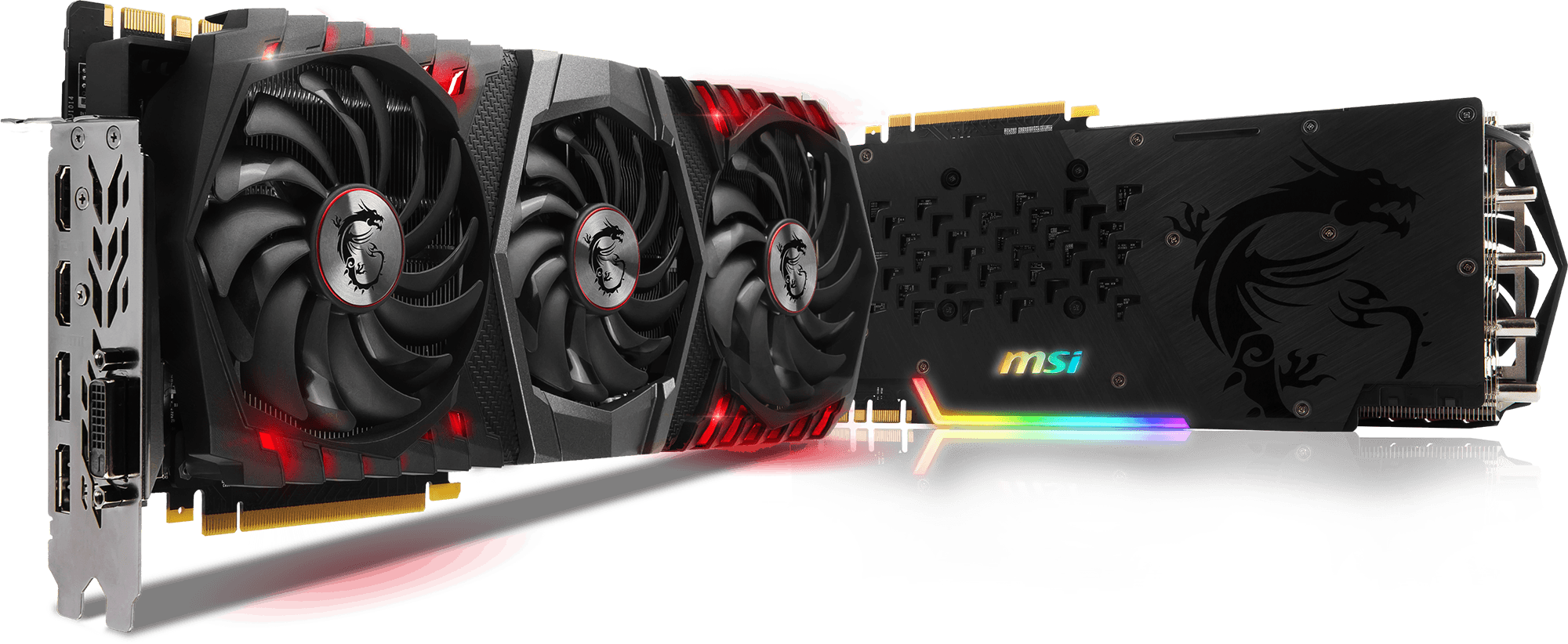 CATCH THE VIBE WITH COOL LED EFFECTS
Customize and set up your own color scheme with MSI Mystic Light software.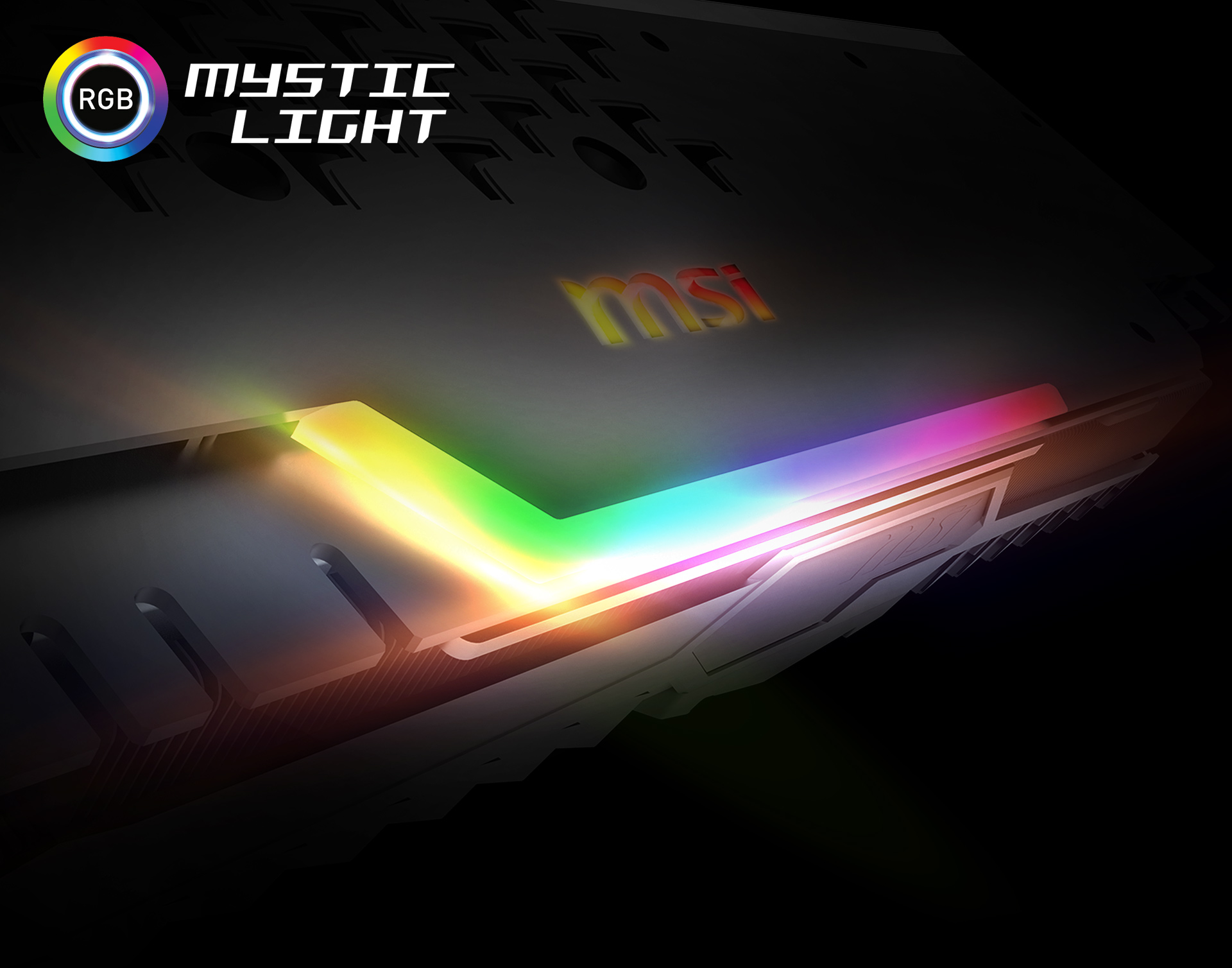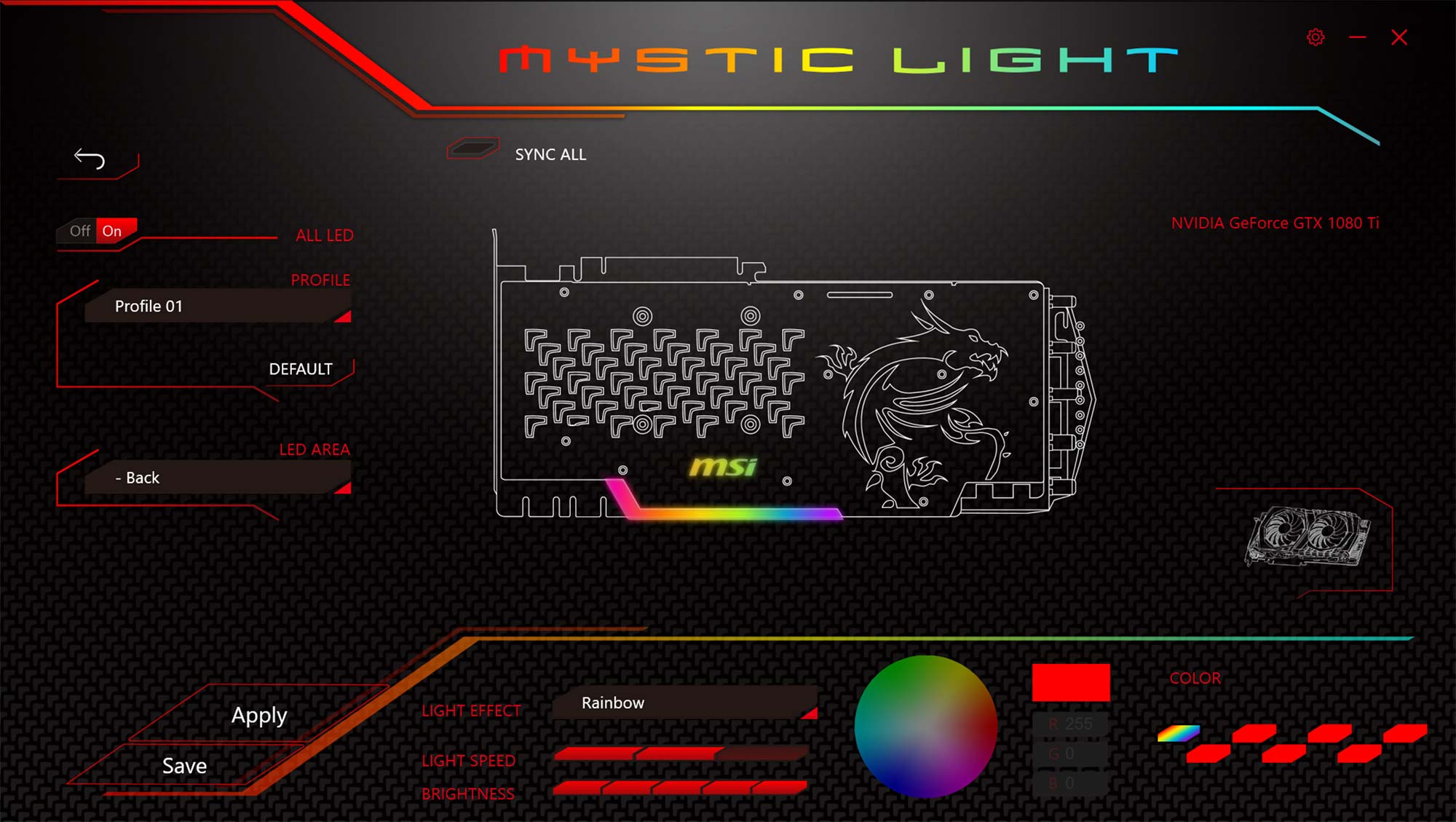 THE FUTURE OF GAMING
The smoothest, fastest and most exciting gaming experience ever by eliminating screen tearing, display shutter and input lag.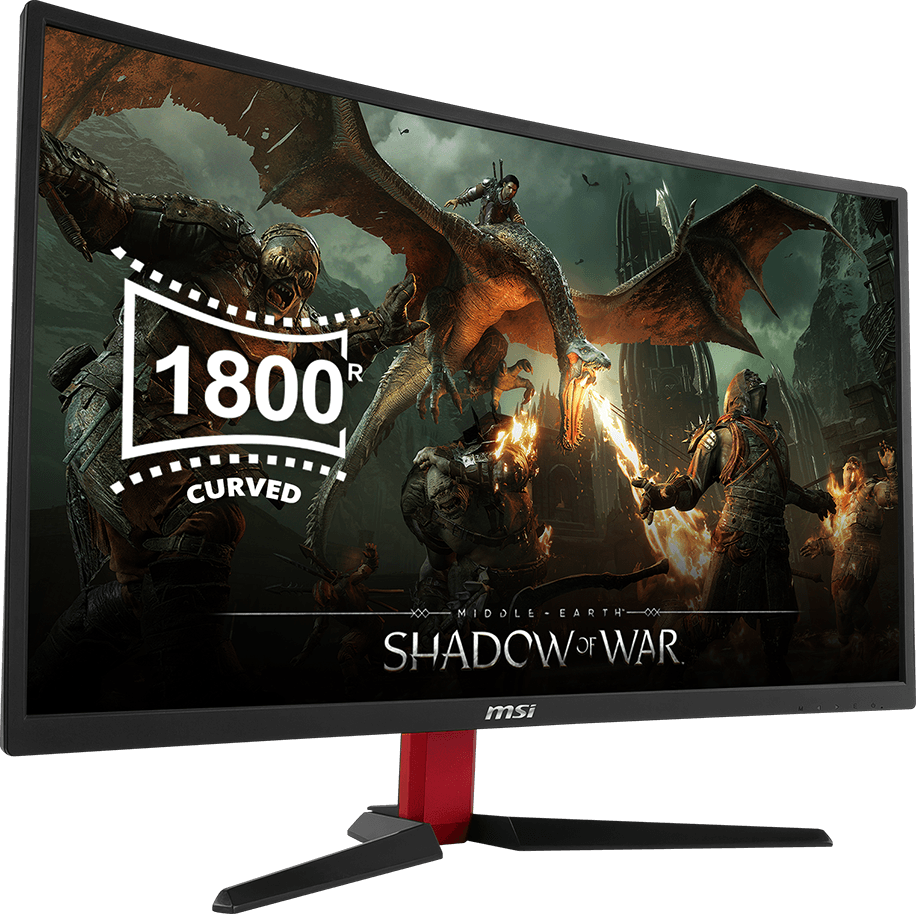 Ultra-high resolution (UHD) delivers 4x the resolution of 1080p content, enabling much sharper and crisper images with delicate details during gaming.
High Dynamic Range (HDR) enhances your gaming world with higher contrast and brighter colors than you've ever seen before.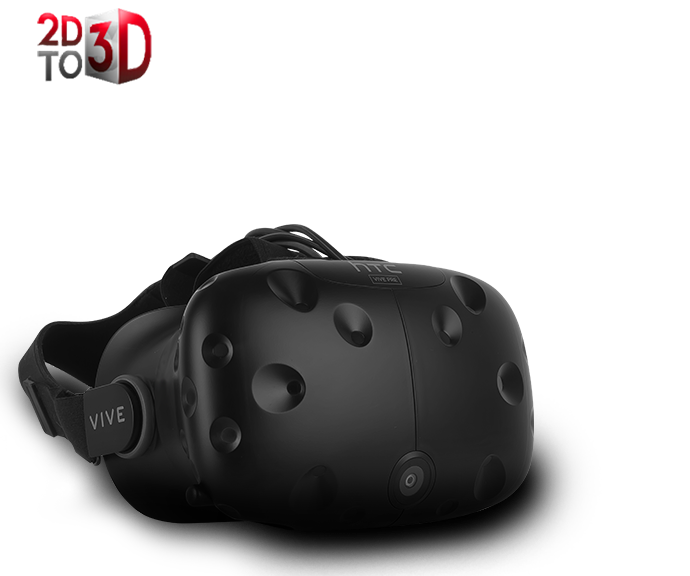 ONLY EVERYTHING IN 3D!
TriDef VR enables gamer to play their favorite games in 3D on your HMD(head mounted display). DirectX 9,10 and 11 games have been pre-configured to generate an optimal 3D experience using GenMe's industry leading 2D-to-3D conversion technology. TriDef VR allows users to tweak their HMD to provide optimal user experience. It is compatible with both Oculus Rift and HTC Vive. It also offers an unique head tracked, hands-free user interface to allow users to launch games at will while wearing HMD.
Most importantly, MSI offers a 3-month free license to let gamers to fully benefit from the TriDef and get more from their VR.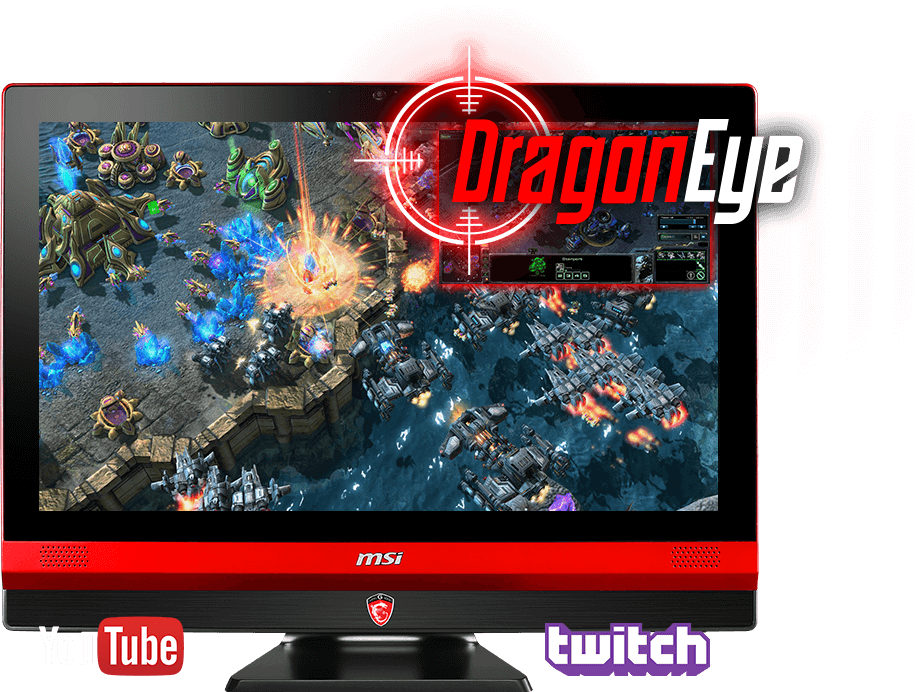 A DIFFERENT VIEW ON GAMING
MSI Dragon Eye allows you to watch a YouTube video or Twitch Stream while playing a game simultaneously. Simply add a link or stream to the Dragon Eye application and select the size, position, volume and transparency and start gaming. With a few hotkeys you can start/pause your video or set the volume.