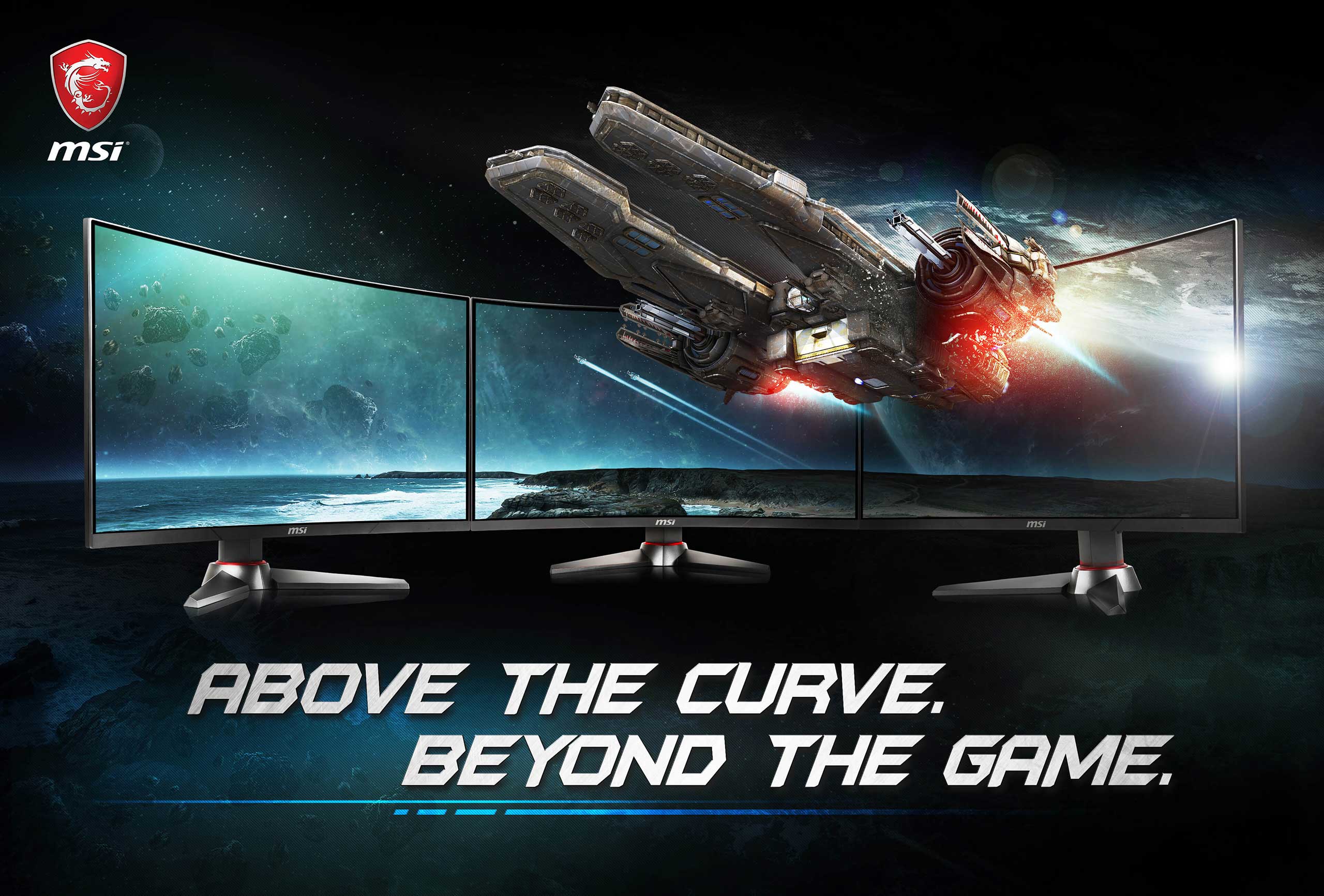 Optix-MAG24C
Bring you're A-game with the Optix MAG24C curved gaming monitor. Equipped with a 144Hz refresh rate, 1ms response time VA panel, the Optix MAG24C will help you see your opponents and aim with ease. Built with Adaptive Sync technology, the MAG24C can match the display's refresh rate with your GPU for ultra-smooth gameplay. Make sure you can hit your mark with all the latest technologies built-in the MSI Curved Gaming monitors for competitive play.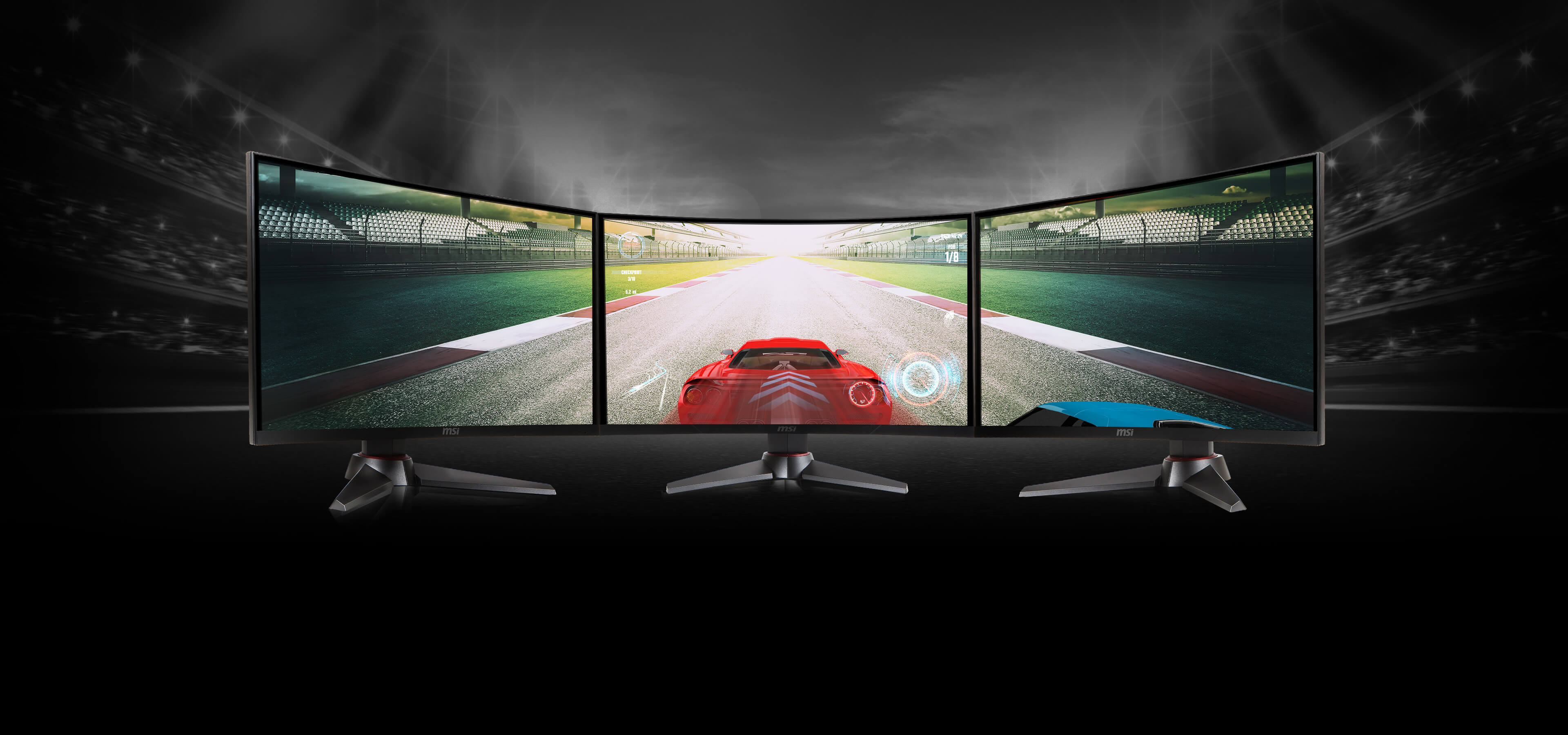 FROM EDGE TO EDGE
With a super narrow bezel, enjoy the best immersion possible in the latest games with a multi-monitor 180 degree setup. Enjoy better continuity between screens while playing games, working, or general computing.
CURVED FOR YOUR VIEWING PLEASURE
MSI gaming monitors use a curved display panel that has a curvature rate of 1800R, which is the most comfortable and suitable for a wide range of applications from general computing to gaming. Curved panels also help with gameplay immersion, making you feel more connected to the entire experience.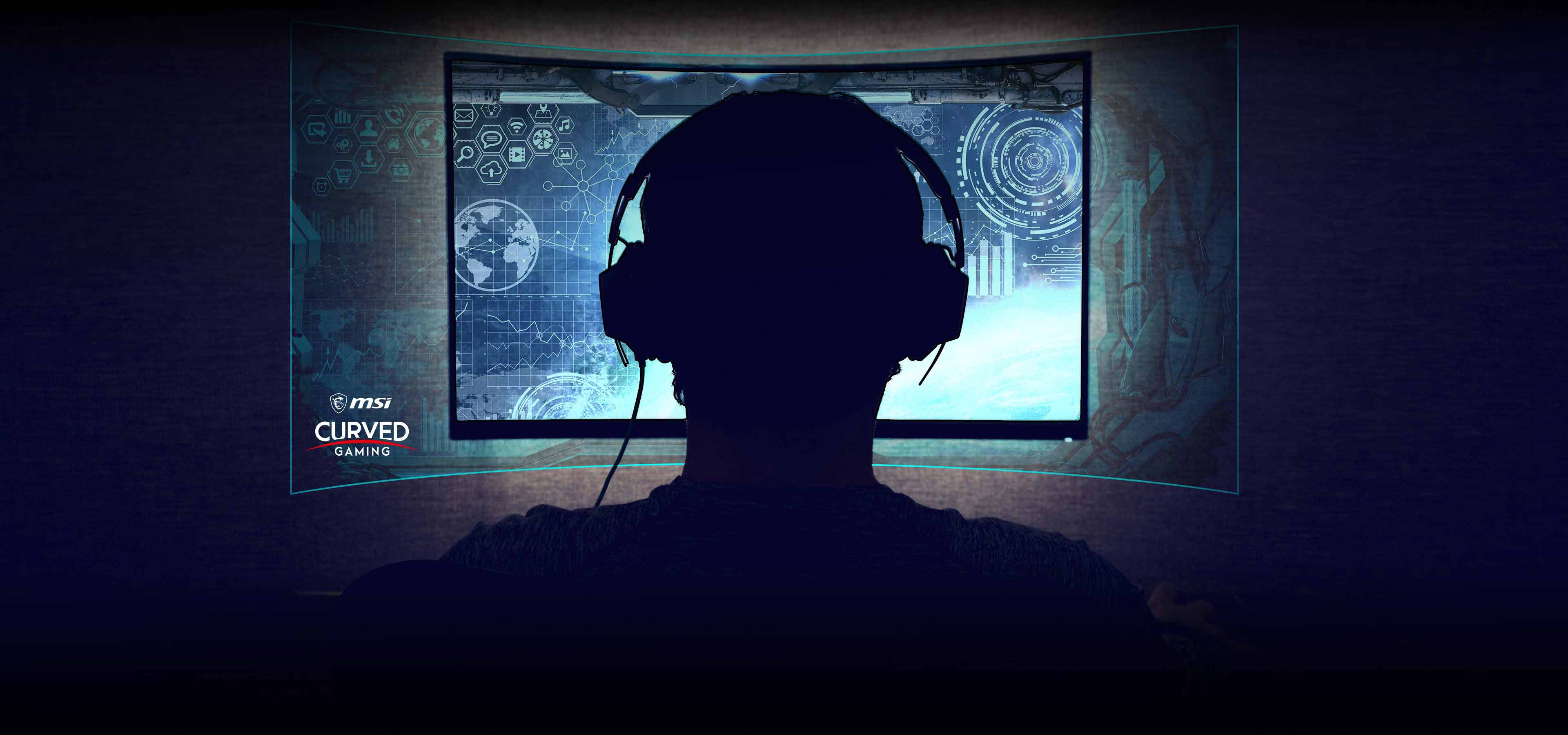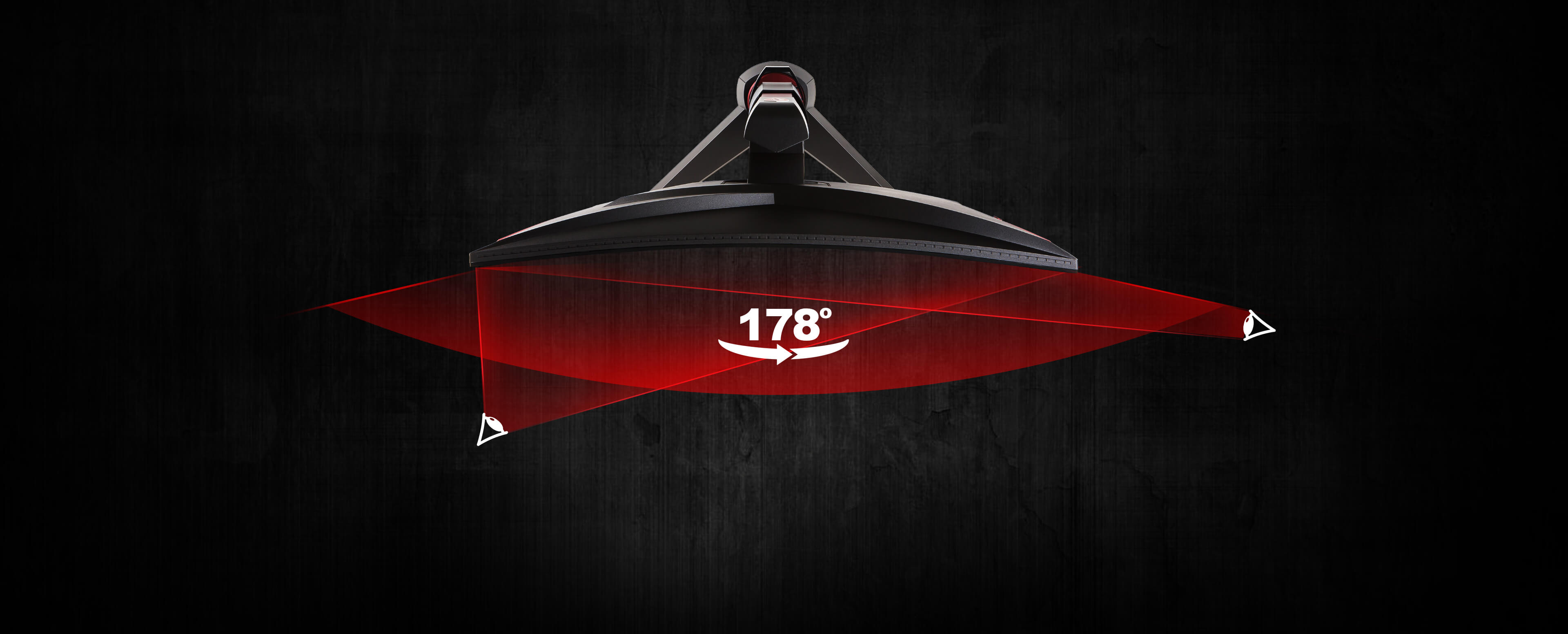 178 DEGREES OF WIDE VIEWING ANGLE
By having a large viewing angle, MSI gaming monitors has more leeway for placing your monitor in your setup without giving up the optimal viewing experience. Colors and details will stay sharp at more angles compared to other monitors with less viewing angles.
ANTI-FLICKER TECHNOLOGY
Generic monitor displays normally have a flicker-rate of about 200-times per second, which is unnoticeable to the naked eye, but can cause fatigue over time. MSI Anti-Flicker technology provides a very comfortable viewing experience by reducing the amount of flicker.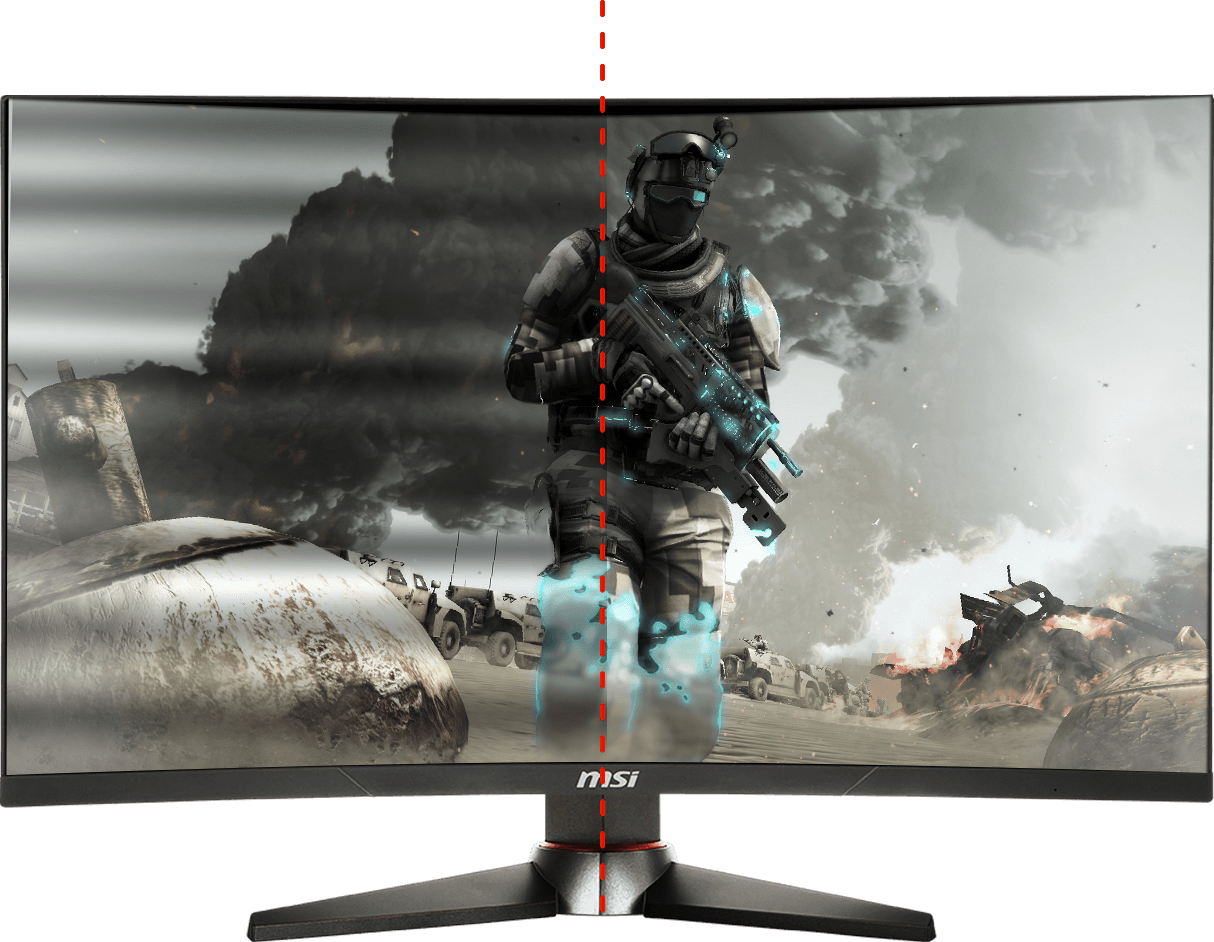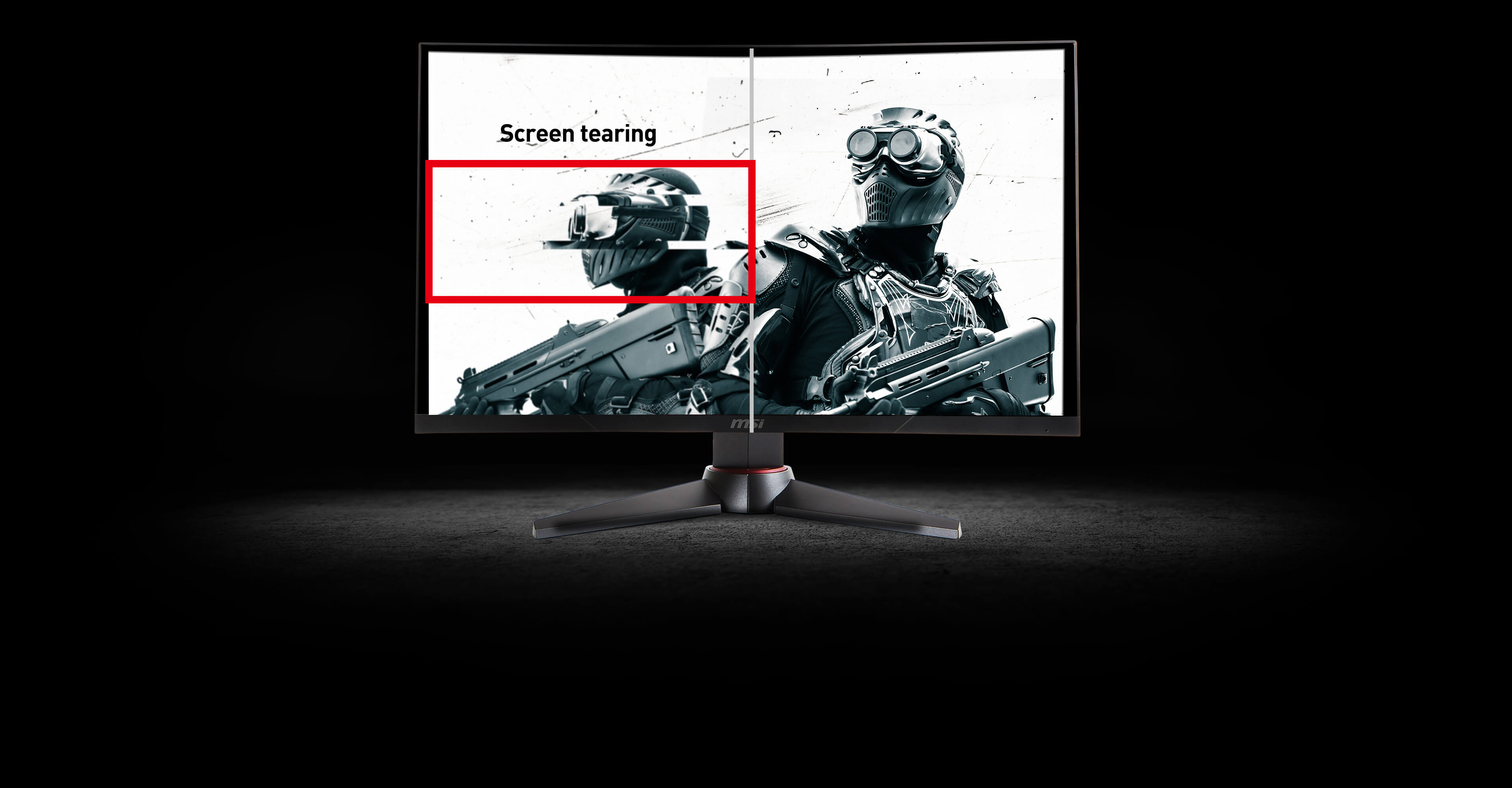 SMOOTH OUT YOUR GAMEPLAY WITH FREESYNC
Built FreeSync technology to create the smoothest visuals for your gameplay. To do this, FreeSync will sync your monitors refresh rate to your AMD GPU, which helps to eliminate screen tearing or stuttering. Enjoy the game the way it was meant to be enjoyed with ultra-smooth, lag-free visuals.
*Note: Adaptive Sync requires a compatible AMD® GPU to be enabled. For more information: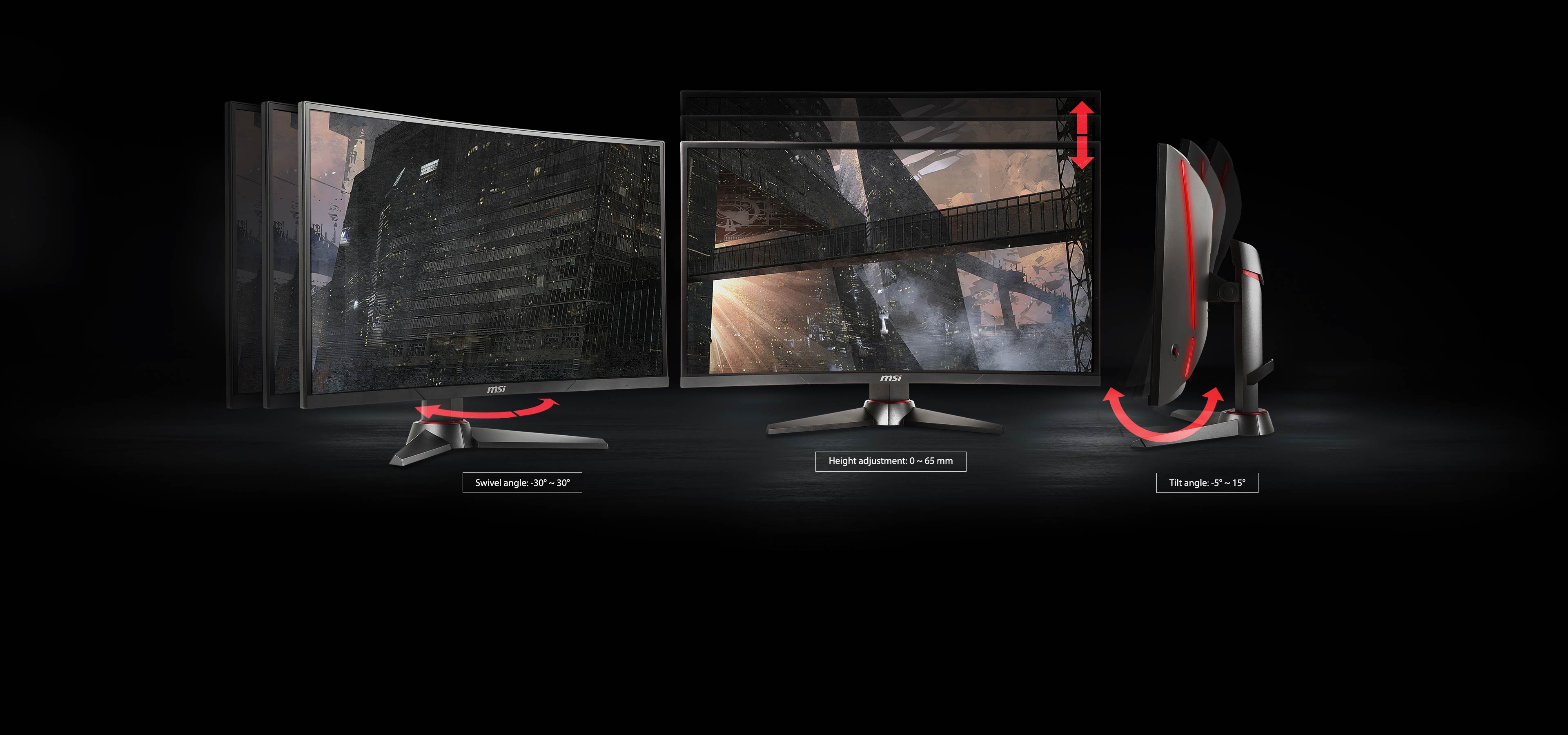 TAILORED FOR THE PERFECT FIT
The MSI Optix Gaming monitor is built to enhance your gaming sessions to be as comfortable as possible. With adjustments to tilt, swivel, and height, easily change the position of the gaming monitor for maximum ergonomics and optimum viewing experience.