NVIDIA'S LATEST GEFORCE® GTX 1050 IS HERE TO AMAZE YOU
High performance is no longer desktop GPU's privilege. GeForce® GTX 1050 graphics solution providing more than 30% performance increase compared with the previous GeForce® GTX 960M graphics. With the innovative Cooler Boost cooling design and MSI's special features catered for user, the graphics cards shall be able to release their maximum performance. Keep up with today's most demanding entertainment and productivity needs for work and play.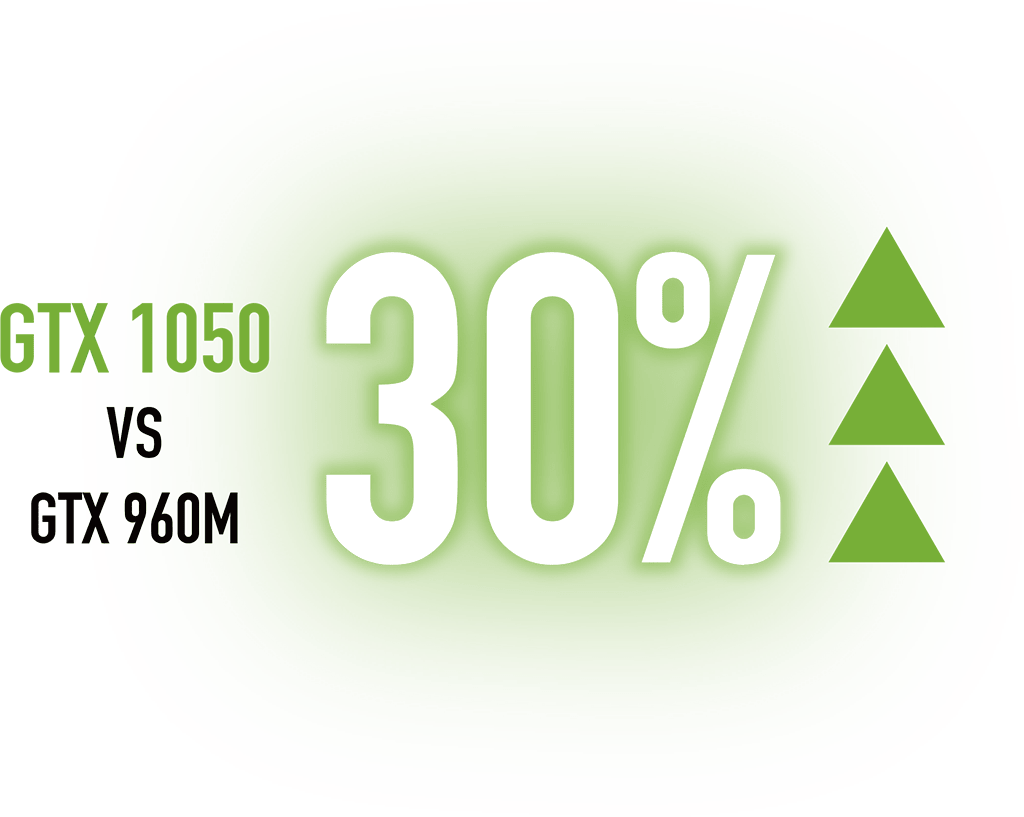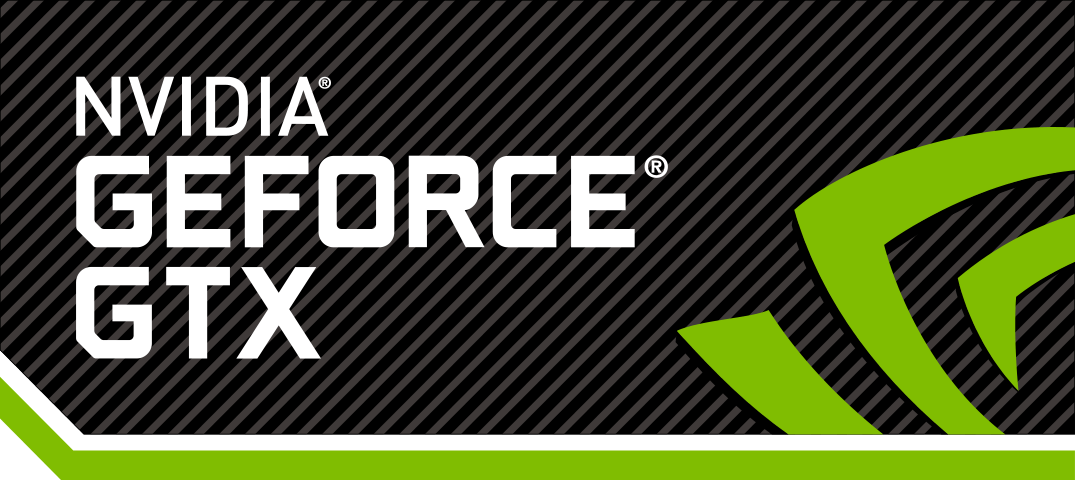 7TH GENERATION INTEL® CORE™ i7 PROCESSORS
The 7th generation Intel Core H series processor utilizes a power-efficient microarchitecture, advanced process technology and silicon optimizations to deliver faster performance than processors of the previous generation. CPU core performance of Core i7-7700HQ is 8% faster than i7-6700HQ under average usage. CPU multimedia performance is enhanced, making it 10% faster than i7-6700HQ. 4K video decoding/transcoding is also improved 15%.
The new media engine of the 7th generation Intel Core H series processor also delivers power-efficient VP9 and HEVC 10-bit hardware acceleration. 4K video playback with HDR visual quality is therefore significantly improved versus previous generation processors.
* This feature may vary by SKU and country.
94% NTSC WIDE-VIEW PANEL
The 94% NTSC panel delivers higher color range, presenting smoother color stage image output. Moreover, the wide-view characteristic of this panel allows clear view even from left and right side of the viewing angle.
*This feature may vary by SKU and country.
RETRIEVE DATA IN THE BLINK OF AN EYE
At work, the extreme 2200MB/s storage read speed improves massively the working efficiency. No time shall be wasted on waiting the files to be fully opened and ready. At leisure time, the fast data processing advantage transforms the laptop into a great private multimedia center. It takes only around 15-20 seconds to enter the windows system after powering on the laptop thanks to the NVMe technology on the latest PCI-E Gen 3.0 x4 bandwidth M.2 SSD, outputting extreme read speeds up to 2200MB/s, 5x faster than SATA3 SSD's.
SILVER LINING PRINT
See more and do more in the night with high-grade silver lining printed keys on MSI Prestige Series' single backlit and one-piece shielding design keyboard. Enjoy longer lasting keys worry free of long-term wear and tear.

NAHIMIC AUDIO ENHANCER
Nahimic audio software offers high definition sound technology which boosts the audio and voice performance of your gaming computer. Enjoy an immersive virtual 7.1 sound over your standard stereo equipment.
TRUE COLOR TECHNOLOGY 2.0!
Nothing is perfect, but closing in on perfection is as close as it gets. MSI True Color Technology, partnered with Portrait Displays, Inc. spawned a new height for the display technology. Each panel will undergo thorough examinations and an extensive factory calibration process so that each color is presented with the utmost precision in details, guaranteeing exceptional color fidelity of close to 100% sRGB. The 2.0 version offers better accuracy and compatibility, as well as intuitive user-friendly functions.
SOUND BY DYNAUDIO
MSI partners with top audio brand Dynaudio to equip the MSI notebook with top-notch audio speakers, creating a realistic sound and immersive effects. Any high quality stereo source is transformed into true-to-life, multi-channel sound. No need to purchase extra speakers, wires or speaker stands to appreciate room-filling sound.
AUDIO BOOST
The MSI Audio Boost design enhances the output 30% more in sound detail and sound stage. The gold flash audio jack provides stable sound transmission (reduced obstruction) and works in conjunction with the optimized headsets AMP (Audio Power Amplifier) design. Characterized by low noise and low distortion, this design greatly enhances headphone performance and faithfully reproduces each acoustic detail.
MATRIX DISPLAY
As a designer or a business elite, it is a must to possess multi-task ability. However, it is also extremely important to relax completely after work to keep a balanced life. With the Matrix Display, you can now build the multi-display working or multi-media environment (built-in + 2 external). Work or fun, it is possible to have both at the same time with just one MSI Prestige notebook.
FASTER, SMALLER AND MORE CONVENIENT USB TYPE-C INTERFACE
The SuperSpeed transfer mode supports transferring data up to 5Gbps, around 10X faster than the previous USB 2.0 standard. The USB Type-C port is smaller than the old Type-A port and reversible design makes it more convenient than before.The USB3.0 is backwards compatible with USB 2.0.
DYNAMIC TEMPERATURE / PERFORMANCE BALANCINGDYNAMIC TEMPERATURE / PERFORMANCE BALANCING
The exclusive MSI SHIFT" technology pushes system to the extreme while minimizing noise and temperature. Switch between different profiles either push your system to the extreme or in the pursuit of longer battery life. Easily activate it by pressing the FN + F7 hotkey combo, or via the Dragon Gaming Center.

When in need of a quiet environment, comfort mode is your perfect choice. It sets the system to a balanced, stable status, but still keeps dynamic and high performance. (AC mode only)

Keep lower power consumption for normal computing works, such as office works or video live demos

Switch between different power schemes while maintaining higher system performance and fan speed or select battery mode for longer battery life.