GEFORCE GTX IS PC GAMING
Get Game Ready with GeForce GTX-Powered Gaming PCs.
This is the ultimate gaming experience, fueled by the fastest performance, most advanced gaming technologies, and best gaming ecosystem.
PERFORMANCE
GeForce GTX 10-Series GPUs give you up to 3X the performance of previous-generation GPUs. They're built with ultra-fast FinFET, the latest high-bandwidth memory technologies, and support for DirectX 12 features to deliver the fastest, smoothest gaming experiences.
NVIDIA'S LATEST GEFORCE® GTX 1070 GPU IS READY TO AMAZE YOU ON VORTEX G25
With the innovative Cooler Boost Titan cooling solution and MSI's exclusive gaming features catered for gamers, the NVIDIA's latest GeForce® GTX 1070 GPU releases its full performance completely on MSI Vortex G25. 3D performance of GeForce® GTX 1070 GPU is expected to improve more than 40% than GeForce® GTX 900M Series.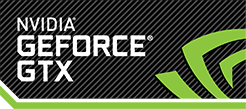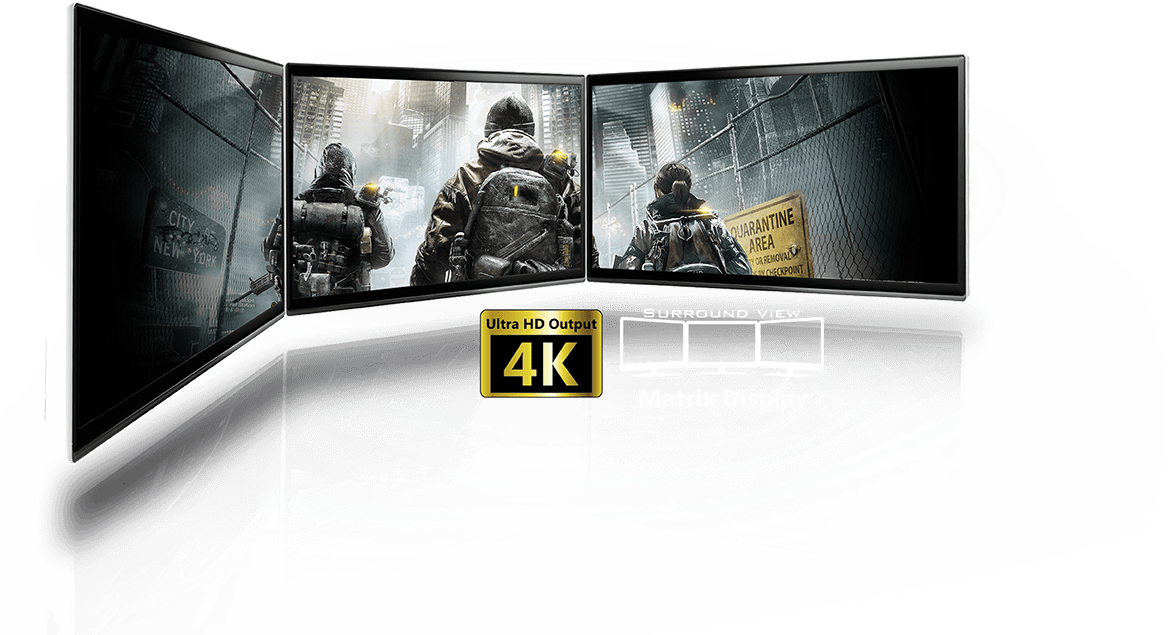 BEST SURROUND MODE ON VORTEX G25
Embrace immersive gaming experience by expanding your gaming real estate across 3 external displays in 4K UHD resolution with the Latest Surround Mode technology, which create an ideal environment for extreme gaming experience and pleasant multimedia entertainment.
MSI Vortex G25 has innovative design of pure discrete graphics mode. The Matrix Display on Vortex G25 therefore supports up to 3 external 4K displays, 3 displays in total simultaneously through two HDMI (4K @ 60Hz) and one Thunderbolt 3* (Type-C port) Multi-task is made possible even during competitive gameplays. Connect the laptop to HDTV display, Matrix Display supports 4K output with a resolution up to 3840 x 2160 @60Hz.
*Only supports Vortex G25 with GTX1070 SKU.
NAHIMIC THE 3D SOUND EXPERT IN GAMING
Live the most incredible and immersive 3D sound experience with Nahimic, highly acclaimed by gaming communities across the world. It offers high definition sound technology that boosts the audio and voice performance of your gaming computer. Get lost in the immersive 7.1 virtual surround sound over your standard audio equipment! Nahimic recreates all of the depth and spatiality of sound on a classic stereo system like your headsets or your external/internal PC speakers. With 2017 Nahimic 2+ release brings even more customizations like the audio profile creation or more fine tuning options for the Sound Tracker, and that for only one goal: being the ultimate weapon for the gamers.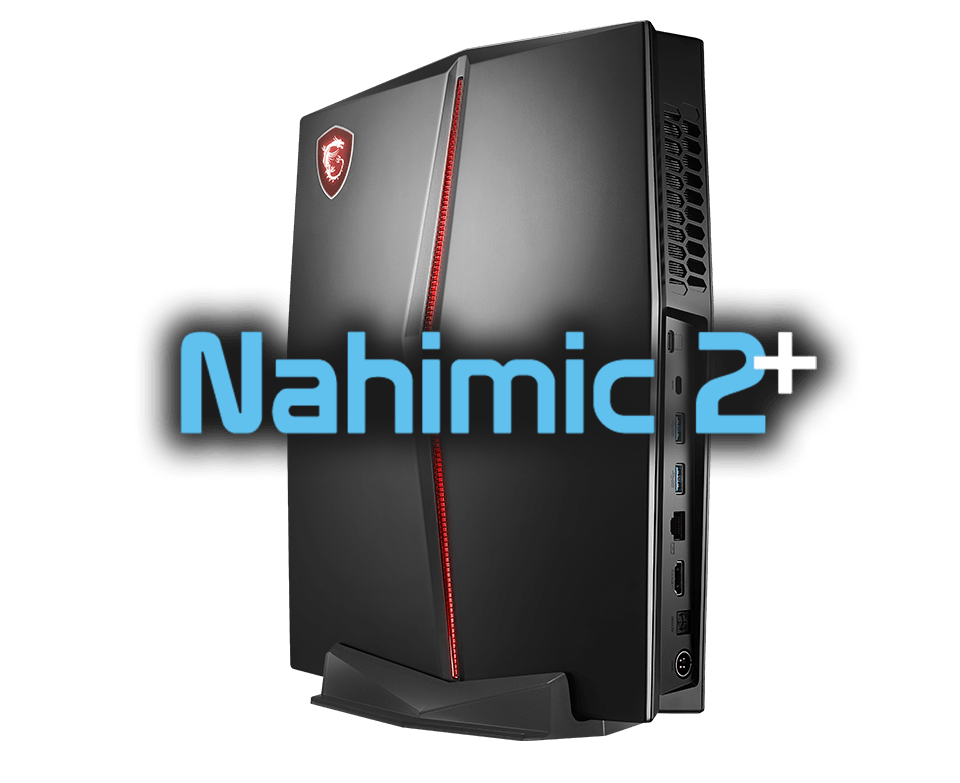 PLUG AND PLAY, SMOOTHER YOUR
VR GAMING EXPERIENCE WITH A CLICK.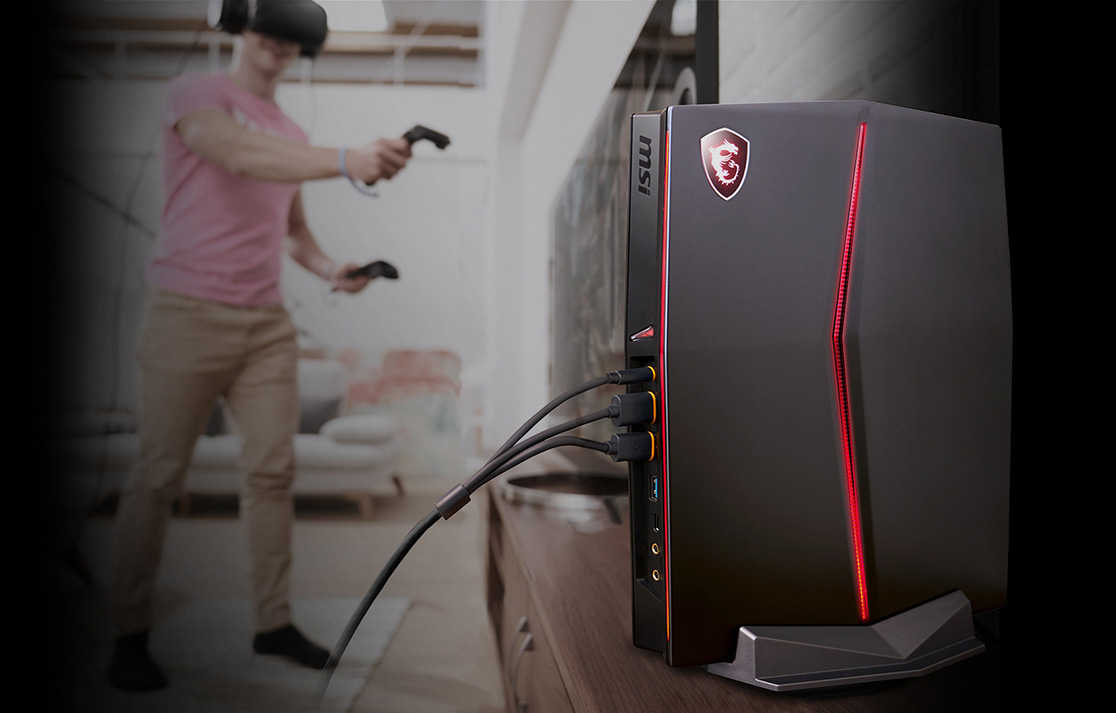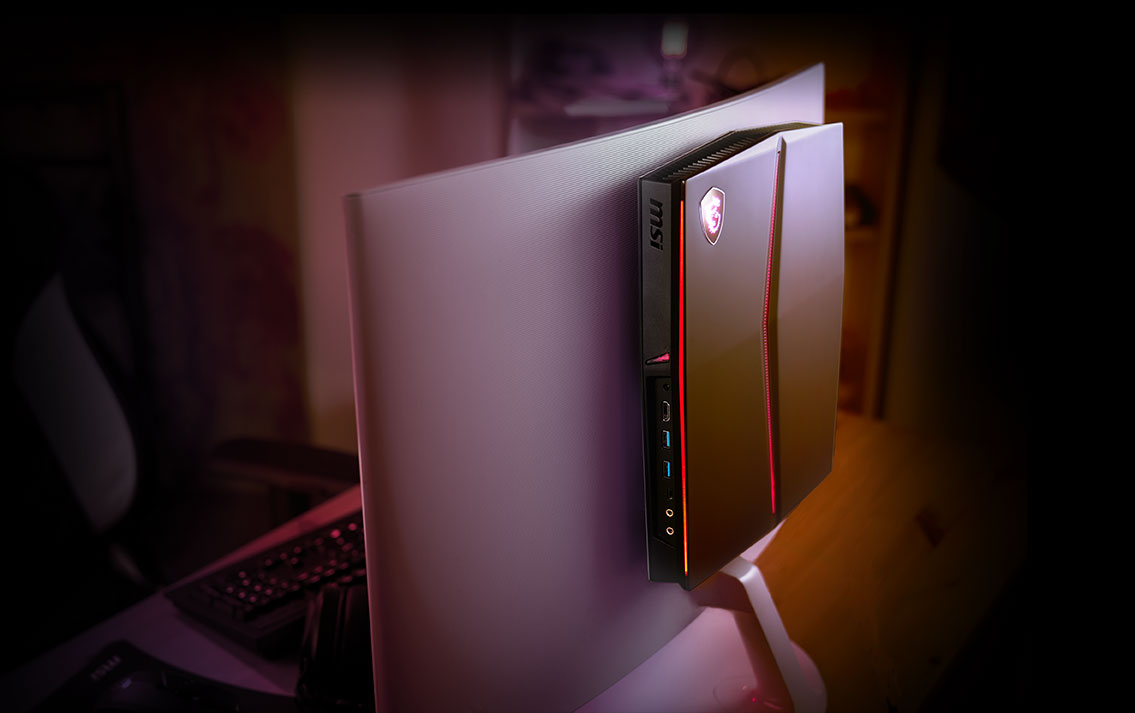 TAKING UP TOO MUCH SPACE?
HANG IT OR HIDE IT WITH YOUR DISPLAY!
PCI-E GEN3x4 SSD – ULTRA SPEED STORAGE
Get in the game before everyone else with the latest PCI-E Gen 3.0 x4 bandwidth utilizing NVMe technology on single M.2 SSD. Harness the full performance potential of the Gen 3.0 SSD through the optimization of the hardware and software outputting extreme read speeds up to 2200MB/s, 5x faster than SATA3 SSD's.

LATEST ARCHITECTURE DDR4-2400 MEMORY SUPPORT
Get the best possible performance out of your Vortex G25 with support of the advanced DDR4-2400 memory, achieving over 32GB/s in reading speed and 36GB/s in writing. With over 40% faster performance than previous generations DDR3-1600, DDR4-2400 is the new laptop standard to take your extreme gaming experience to the next level.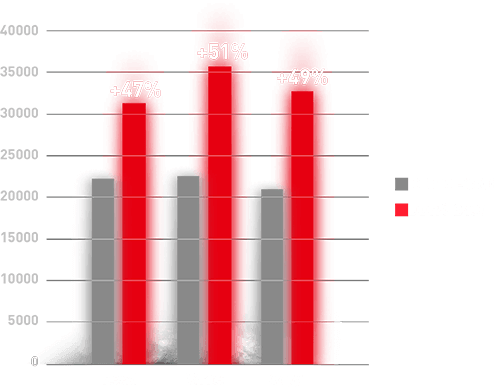 DYNAMIC TEMPERATURE / PERFORMANCE BALANCING
The exclusive MSI "SHIFT" technology pushes system to the extreme while minimizing noise and temperature. Switch between different profiles either push your system to the extreme or in the pursuit of longer battery life. Easily activate it by pressing the FN + F7 hotkey combo, or via the Dragon Center.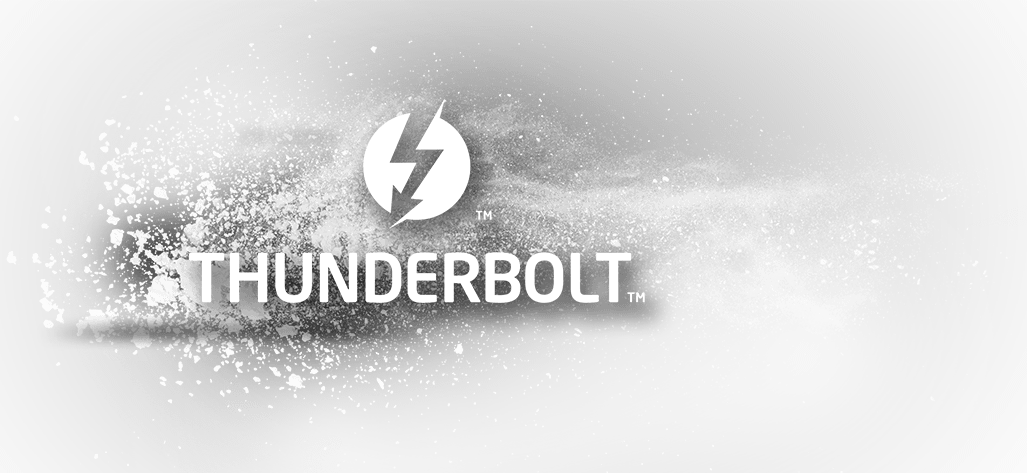 ONE PORT FOR ULTRA DATA TRANSFER, 4K PIXELS AND 5V/3A DEVICE CHARGING
MSI is the first in the world to adopt the Thunderbolt 3 interface on its gaming notebooks. The latest and fastest interface Thunderbolt 3 supports up to 40Gbps data transfer rates and 4K displays with daisy chain capabilities. Its USB 3.1 ultra speed interface supports up to 5V and 3A current output for charging.
ONE APP, TOTAL CONTROL OF YOUR GAMING SYSTEM
Dragon Center provides six functions to get a total control of your personal computer : easy access to all apps at once (App Portal), real-time system performance monitor (System Monitor) and LED effect control (LED Wizard). Moreover, under System Tuner tab, users may adjust parameters through MSI VR Ready / X Boost / True Color technologies, modify Fans Speed and activate the SHIFT technology to achieve Dynamic Temperature / Performance Balancing or to overclock the system CPU/GPU (Non-K CPU models only support overclocking GPU). All of these functions can be done in just one click. Mobile monitor and adjust your system profile and LED settings are also made possible (Mobile Center). When in need of solving a problem, click on the Tool & Help tab to get consult immediately. Dragon Center empowers users to facilitate tweaking process without occupying system resources.