Latest 8th Gen Intel Core i7 desktop processor

Professiona 3D graphics with NVIDIA Quadro P3200 6GB DDR5

2.5-liter and 33.1cm High Chassis, Desktop Workstation Redefined

Optimized for VR. Plug and play.

VESA mount is simple, and spaceless

Intuitive design, barehand disassembly

Exclusive Cooler Boost Titan Technology for GPU and CPU to drive full performance

The latest USB 3.1 SuperSpeed+ interface built in

Exclusive ESS SABRE HiFi DAC for lossless, high-quality audio

Thunderbolt™ 3 supporting 40Gbps ultra speed data transfer rate, 4K monitor output, and portable charging power up to 5V/3A

Matrix Display NVDIA Mosaic mode and 4K output up to 3 external
POWER WITH NO COMPROMISE
ALL THE PERFORMANCE YOU NEED, IN A MOBILE WORKSTATION

The Vortex W25 is equipped with a full desktop CPU, making it the true ultimate no-compromise compact workstation.
A new computer with a new 8th Generation Intel® CoreTMprocessor helps you stay ahead of the digital world. Get a big jump in performance compared to the previous generation. Handle all your content creation and immerse yourself in leading-edge 4K UHD entertainment. The 8th Generation Intel® processors are raising the bar of desktop computing with innovations to drive exciting experiences, capabilities, and form factors. Experience all the amazing things you and a new 8th Generation Intel processor-powered PC can do. Enjoy a 40% faster experience over the 7th gen Intel Core Processors and 14.7x faster render times.
THE LATEST NVIDIA® PASCAL QUADRO® GPUS
The latest NVIDIA® GPUs for MSI's workstations deliver up to three times the graphics performance, twice the memory and nearly twice the computing power of the previous generation, enabling professionals to enjoy large scale desktop-level performance and capabilities in a compact form factor. Feel free to get your creative work done anywhere, any place, at any time. Enjoy the most powerful visual computing capabilities all on a slim and out of the way workstation.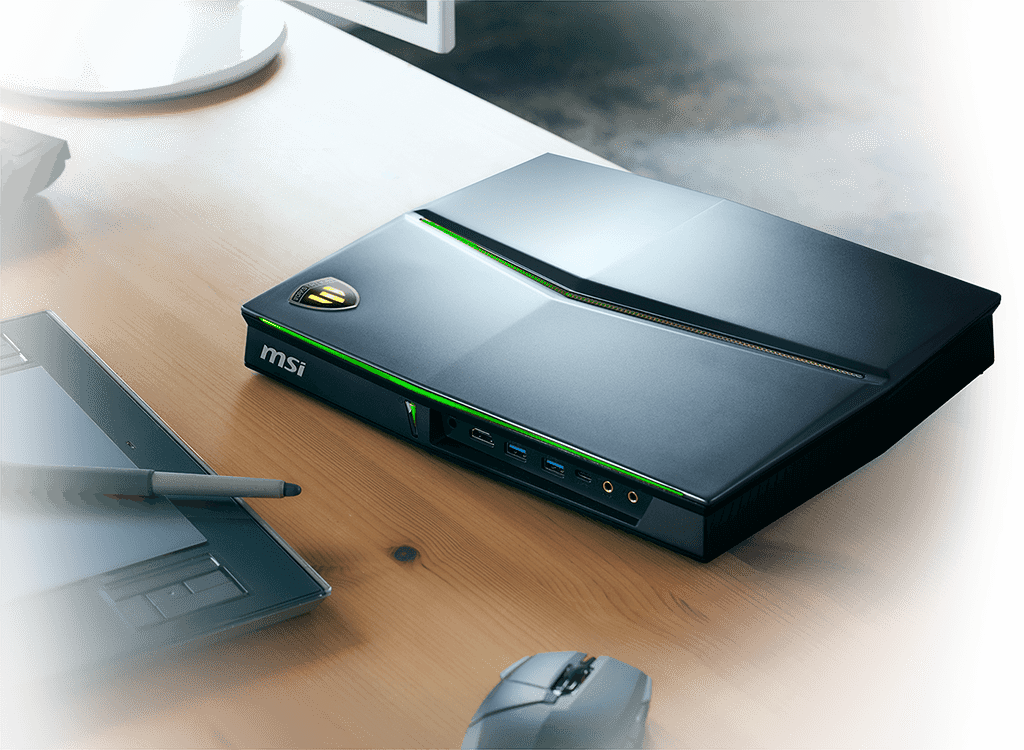 SLIM WORKSTATION TOWER DESIGN WITH 4K 
AND VR READY SUPPORT

EASY PLUG AND PLAY FOR VR READY PRODUCT EXPERIENCES
VORTEX W25 HAS HDMI, USB, AND DC CUT I/O PORT TO SUPPORT THE VR DEVICE, GRANTING USERS THE SIMPLICITY OF PLUG-AND-PLAY TO ENJOY THE WORLD OF VIRTUAL REALITY.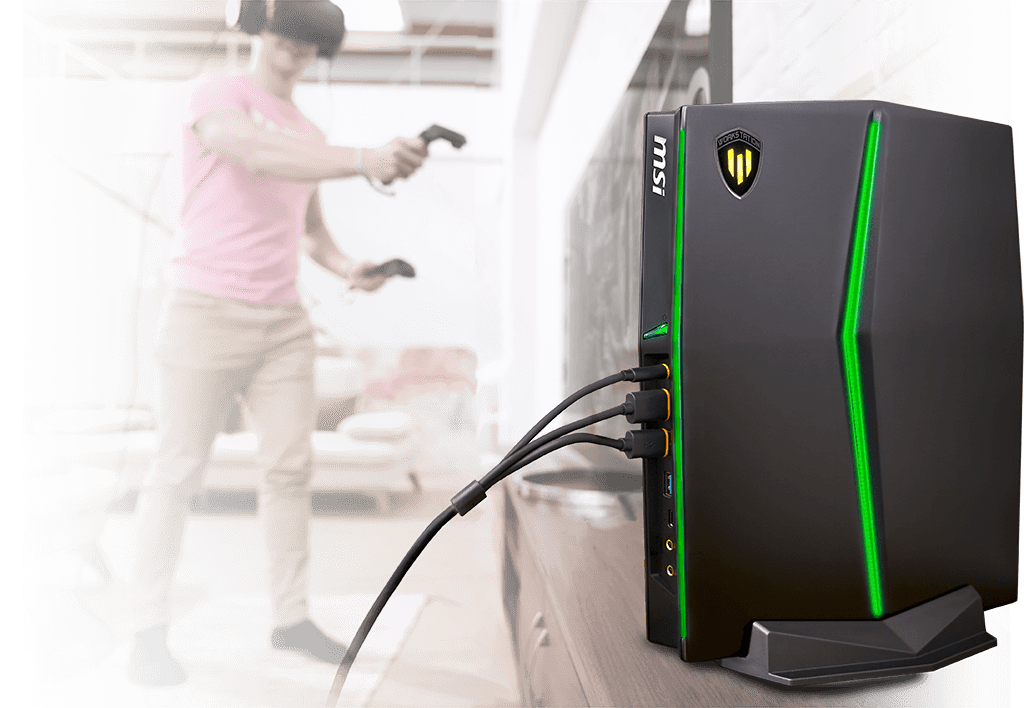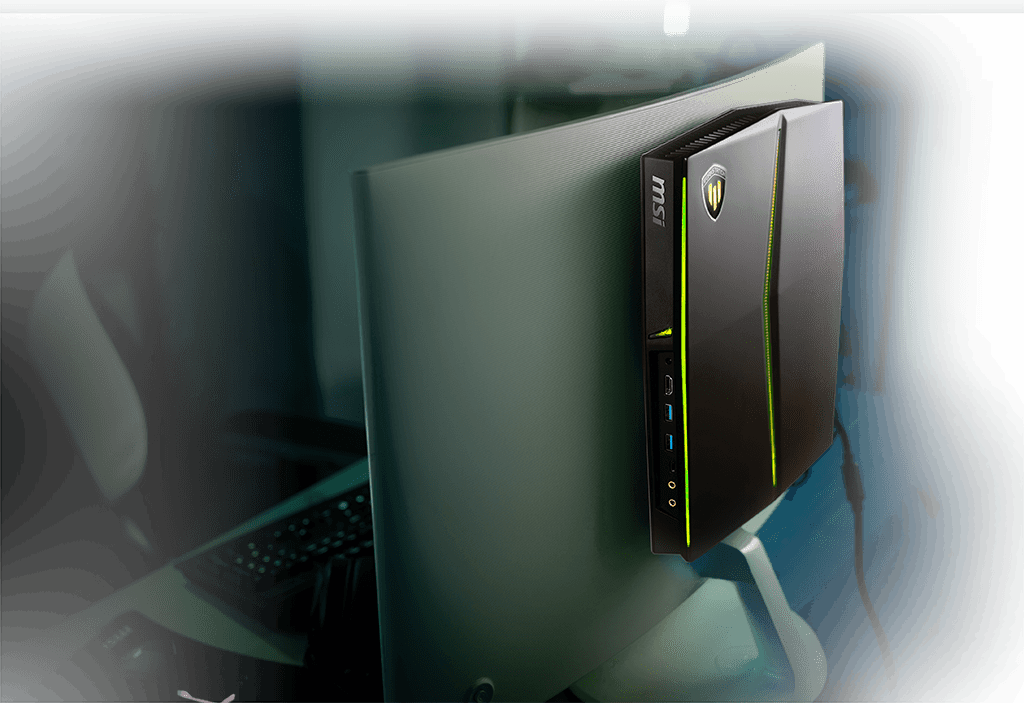 VESA Mount
TAKING UP TOO MUCH SPACE?
HANG IT OR HIDE IT WITH YOUR DISPLAY!
LATEST ARCHITECTURE DDR4-2400 MEMORY SUPPORT
Get the best possible performance out of your Vortex W25 with support of the advanced DDR4-2400 memory, achieving over 32GB/s in reading speed and 36GB/s in writing. With over 40% faster performance than previous generations DDR3-1600, DDR4-2400 is the new laptop standard to take your extreme gaming experience to the next level.
MATRIX DISPLAY
Expand the vision for multitasking at the same time. MSI innovative Matrix Display supports up to 3 external displays simultaneously. Multi-task is made possible even during heavy loading rendering. Connect Vortex W25 to HDTV display, Matrix Display supports 4K output with a resolution up to 3840 x 2160. MSI Matrix Display technology creates an ideal environment for productive and efficient experience or pleasant multimedia entertainment.
MSI Matrix Display technology creates an ideal environment for productive and efficient experience or pleasant multimedia entertainment.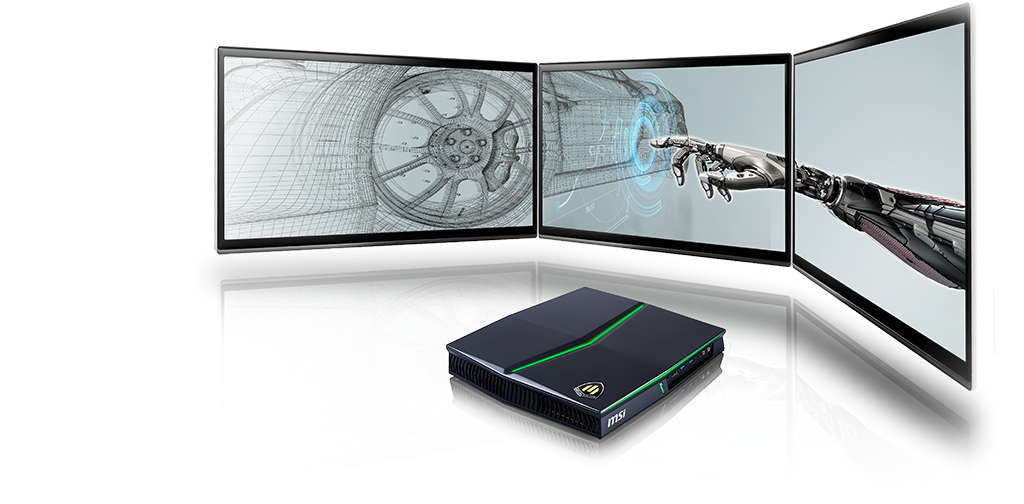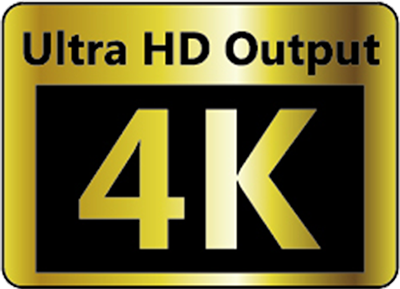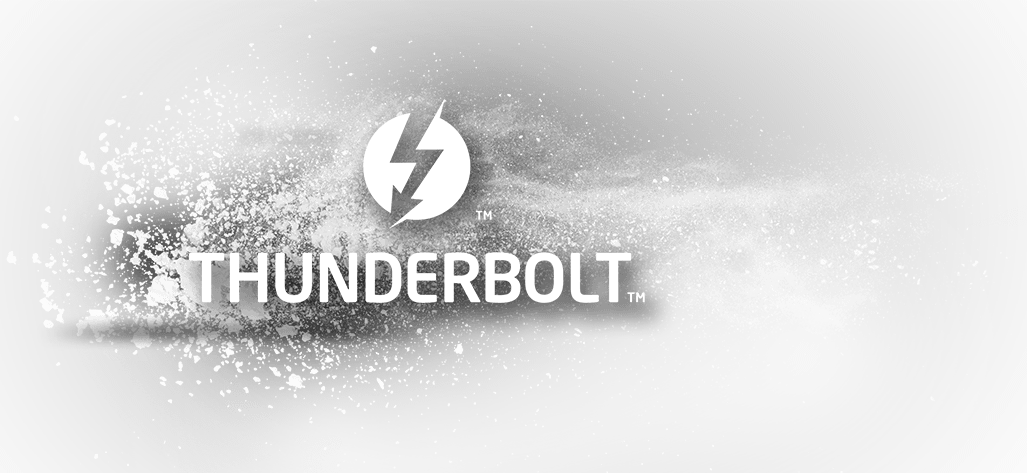 Data transfer speed up to 40Gbps


Charging higher-power devices with 5V @ 3A
THUNDERBOLT™ 3
The latest and fastest interface Thunderbolt™ 3, supports up to 40Gbps data rate and 4K display capabilities. Support USB3.1 ultra speed devices, and up to 5V and 3A current output for charging.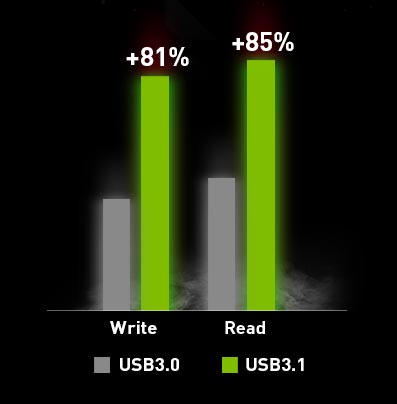 Connect 4K
60Hz display with single Thunderbolt™ 3. Enjoy next-level visual sensation.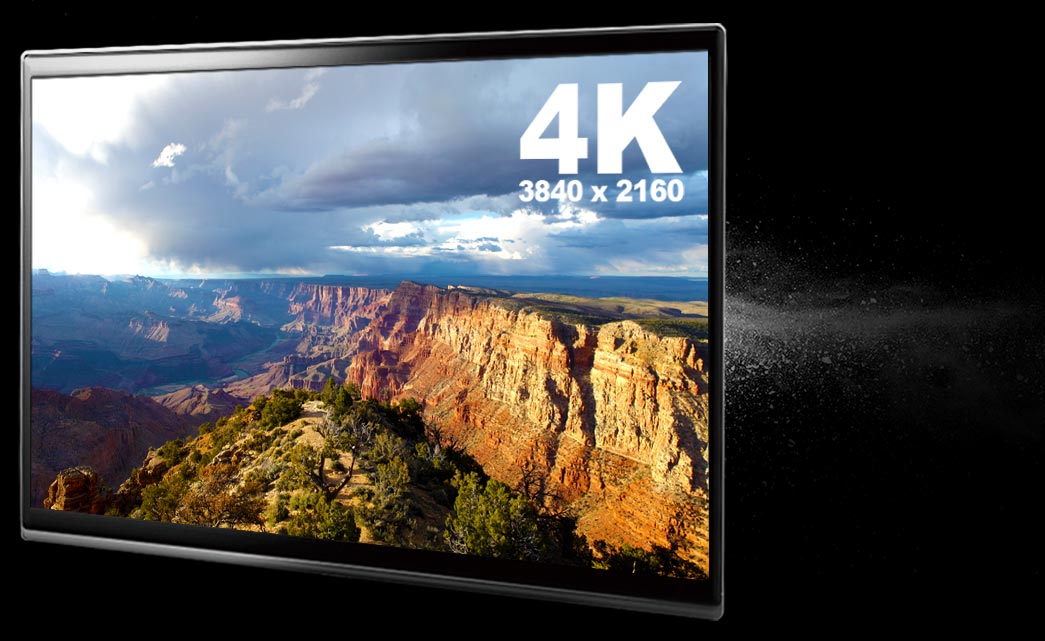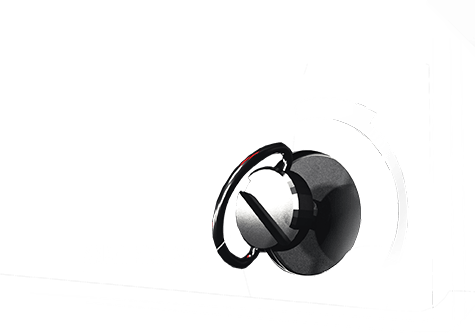 WHAT SCREWDRIVER?
BARE HANDS CAN DEAL WITH IT! Rapid Disassembly
Design